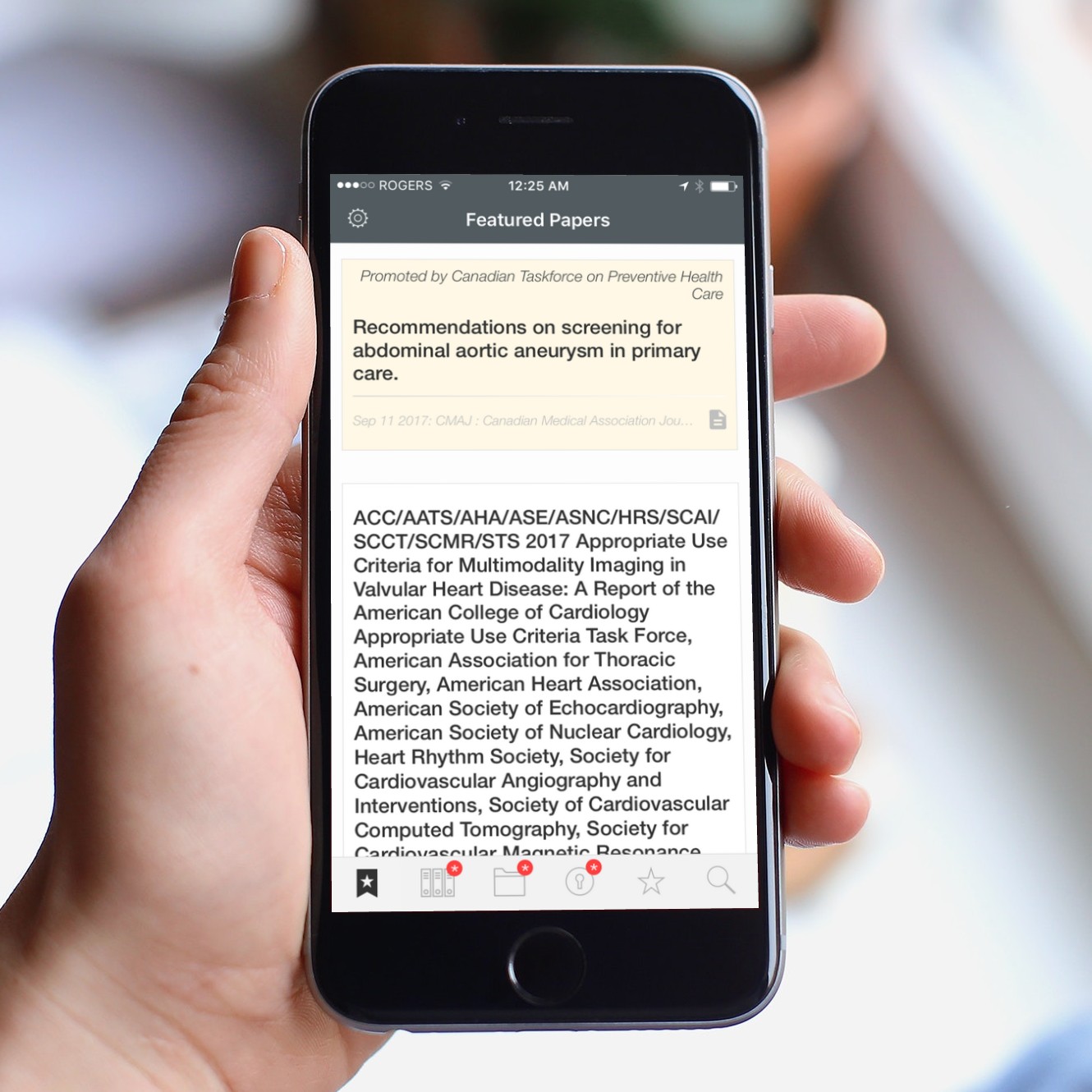 Drive Engagement with your Journal
Medical & scientific journals need to achieve engagement & support authors in their goals of knowledge translation.
Partner with QxMD to adapt publications into interactive tools and leverage our global audience to disseminate new research.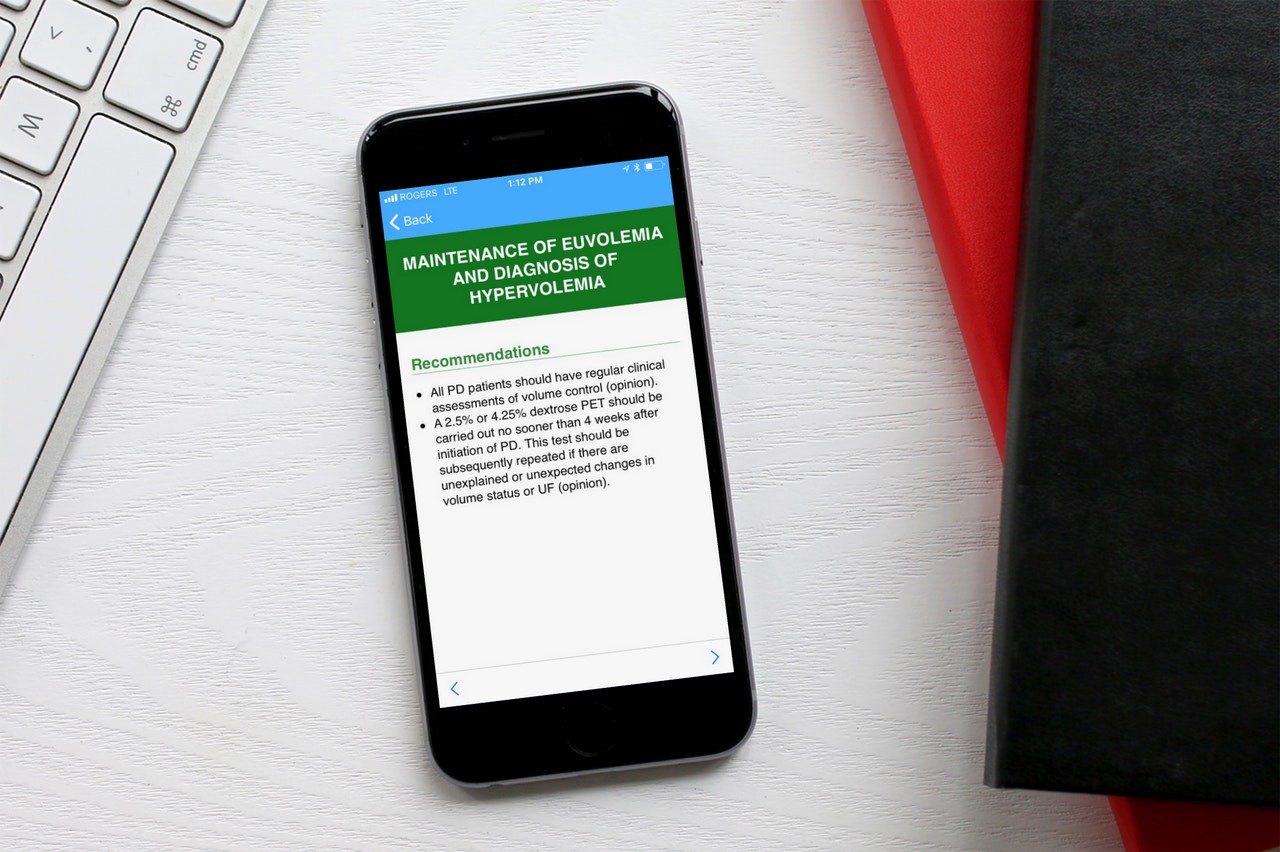 Make Clinical Guidelines Leap from the Page
QxMD adapts guidelines into mobile friendly and interactive resources that live in the app 'Calculate by QxMD'. By going mobile/digital, we help users discover & meaningfully engage with the latest clinical guidelines.
In addition, QxMD can disseminate the guideline to a targeted audience via the app 'Read by QxMD' to maximize distribution and engagement to help your guideline authors with their goals.
Why include guidelines and consensus statements in Calculate by QxMD?
– Drive meaningful engagement with published content
– Ability to include calculators and decision support tools related to the guideline
– With 3M users per year on our platform, we offer readers a tool that's embedded in an app
that they likely already use – no need to adopt a new app that only provides 1 function
– Support for Android, iOS, web and any mobile web-enabled device
Why disseminate guidelines via Read by QxMD?
– Disseminate to your target audience, by demographics such as country, clinical
specialty, profession
– Access an audience who may not regularly read your journal
– Retargeting techniques increase engagement over time
Why co-publish decision support tools in Calculate by QxMD?
– Support authors in their knowledge translation efforts
– Increase impact of published research
– Support for Android, iOS, web and any mobile web-enabled device
– Help readers apply research at the point of care
At QxMD, we believe that knowledge translation– the process by which new knowledge is incorporated into clinical practice – is an important and unsolved challenge for our health care system. We believe the QxMD platform can be a part of the solution.
We love to collaborate with medical publishers who want to find novel methods to increase engagement.  Our entire team, from coding engineers to project managers, have joined the QxMD team to achieve our goal of moving research into practice.
Partner with QxMD
Offer our services to your authors
Decide on Services Needed
Let us know if you want to adapt a clinical guideline, build an interactive decision support tool, or get help with content dissemination.
Go Live
Launch to your entire readership at the moment of publication, as well as a built-in 3 million strong QxMD audience of clinicians and scientists.
Watch the Engagement Grow
Track usage with our analytics platform.
Case study: Adapting CLL-IPI into a mobile tool
Available moment of publication
From the moment the CLL-IPI tool was published in Lancet Oncology, it was available to the world on iOS, Android, Windows 10 and web.
Knowledge Translation
Bypass the struggle to get decision support tools adopted into clinical practice – available at the point of care in Calculate by QxMD
Access a Built-In Userbase
Will more than 1.8 million users on the QxMD platform each year, the CLL-IPI saw adoption within the first few days of publication
iPhone

93%

93%

Android

87%

87%

iPad

75%

75%

Web

89%

89%
Driving Engagement on Mobile & Web
Modern readers of medical journals want to jump straight from abstract & full text to ready-to-use references that work on their mobile devices, laptops and hospital desktops.
Interested In Working With Us?