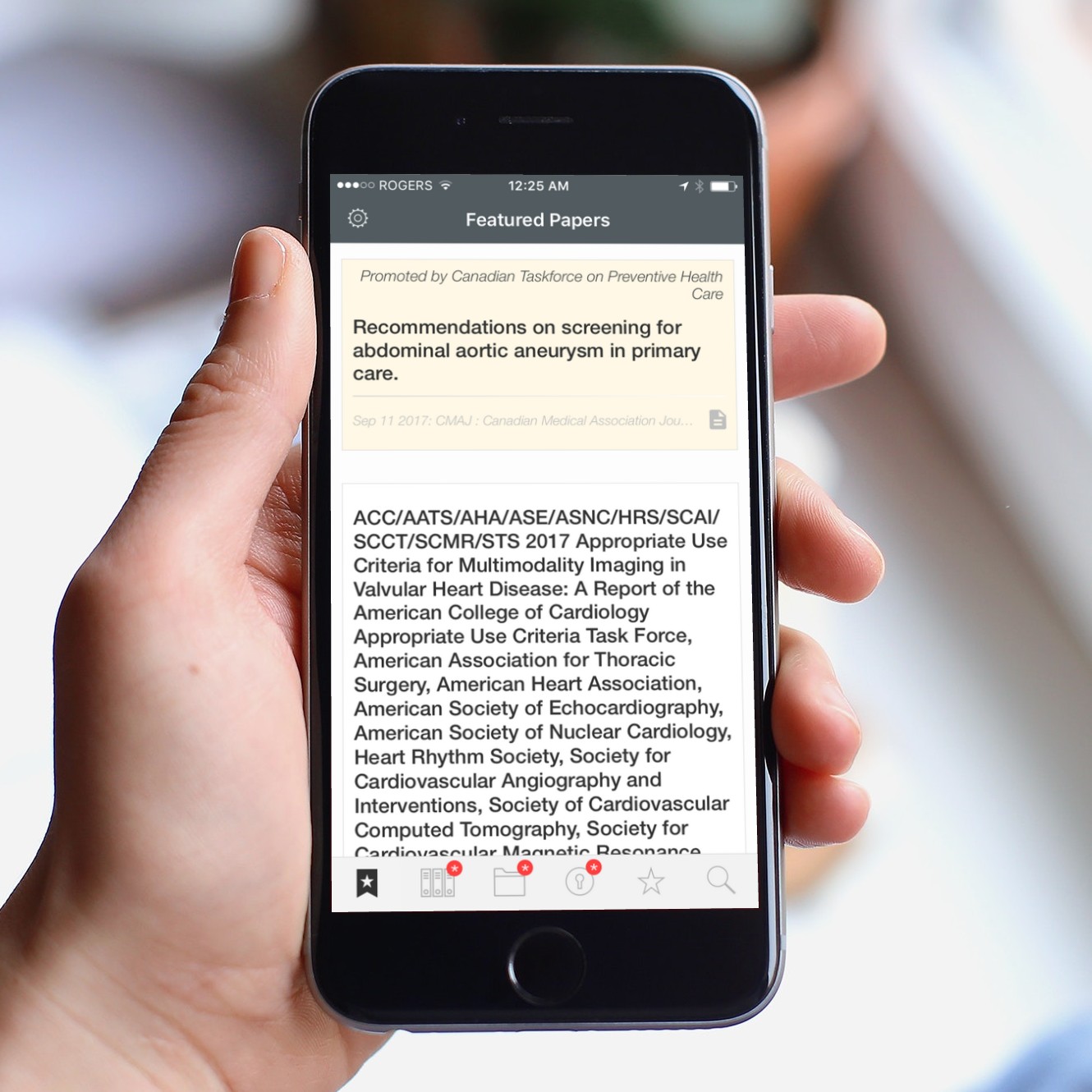 Drive Clinician Engagement with Landmark Research
Adoption of practice-changing research is a key step in meeting healthcare quality targets.
But knowledge dissemination and achieving practice change at the point of care remains a challenge.
Let QxMD disseminate landmark clinical research and outstanding topic reviews to your target audience using the Read by QxMD platform.
We take the primary research and topic reviews from the biomedical science literature that explain how to optimize specific healthcare quality improvement metrics.  We then drive awareness, dissemination and engagement with this content via the Read by QxMD platform, as an educational tactic to drive CQI .  'Read' works on iPhone, iPad, Android smartphones & tablets and any web-enabled device (including desktops), and uses channels such as mobile, email and push notification to connect with our global community of healthcare providers and researchers.
At QxMD, we believe that knowledge translation– the process by which new knowledge is incorporated into clinical practice – is an important and unsolved challenge for our health care system. We believe the QxMD platform can be a part of the solution.
We love to collaborate with healthcare quality improvement professionals who care about improving patient outcomes.  Everyone on our team from coding engineers to project managers have joined the QxMD team to achieve our goal of moving research into practice.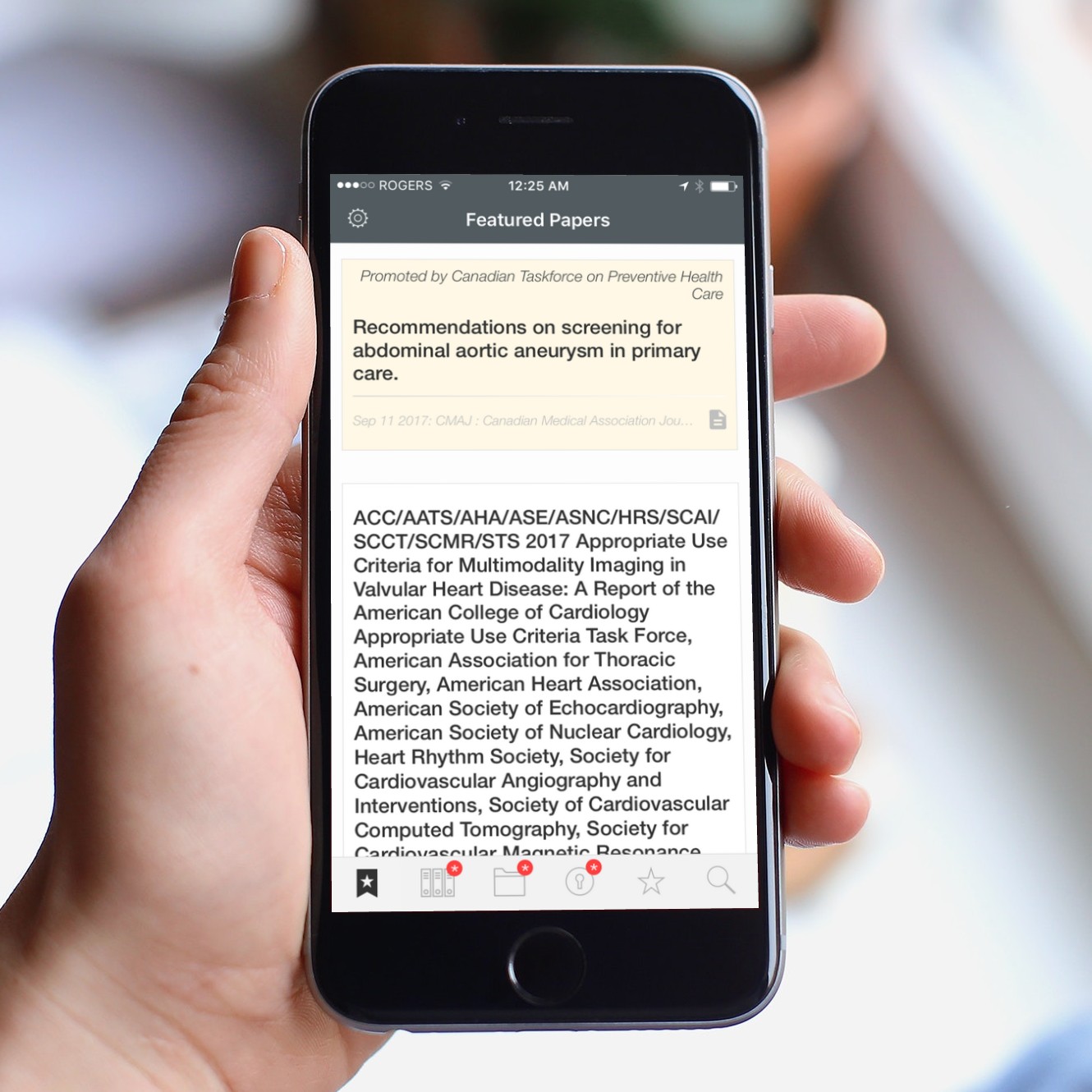 Example: Canadian Task Force on Preventive Health Care
CTFPHC has a mission to develop & disseminate evidence-based guidelines on preventive health services for primary care providers.
As part of their mandate to focus on knowledge translation, they sought out a solution to connect their target audience, the Canadian primary care community, with the CTFPHC guidelines documents.
The Read by QxMD platform proved an ideal solution.  Read was used to gently inject featured CTFPHC guidelines into the reader's personalized feed of recommended articles.
Example: Tackling the Opioid Epidemic
Opioid abuse has become a serious public health issue, with drug overdose deaths increasingly seen as a tragic cause of preventable death.
The Read by QxMD platform has been leverage by a national physician organization to disseminate the research that clearly identifies the role physician prescribing can play in curbing the epidemic.  
As well, the University of British Columbia and a large medical organization combined efforts to launch a province-wide campaign to drive awareness & adherence to practice standards around opioid prescribing.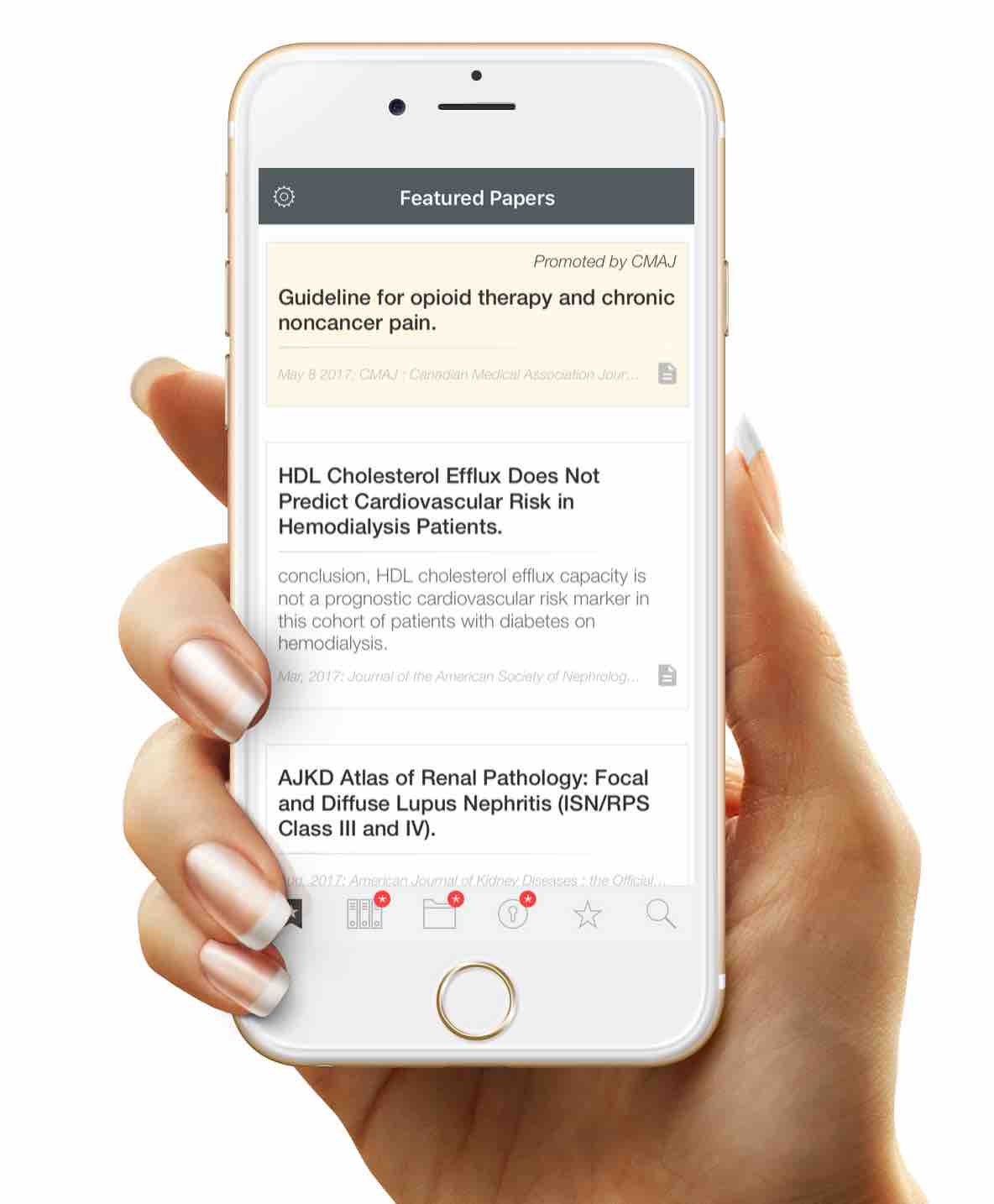 Identify your Goal
Tell us about the quality improvement metrics you're trying to improve.
Identify Supportive Literature and Target Audience
Either use our pre-built literature collections or build your own.  Then identify the professions,  specialties and sites that would benefit most from the intervention.
Go Live
Lauch the campaign in minutes.
Monitor the Campaign in Real-time
Track engagement with our analytics platform, then adjust & optimize on the fly.
We used the Read platform to disseminate our international guideline on lipid management in chronic kidney disease, targeting relevant readers from primary care, cardiology, endocrinology and nephrology. In 30 days, Read helped us to achieve:
36,833 views of the article title advertising availability of the paper
3585 abstract reads
1994 full paper reads
Read is an excellent way for guideline developers to quickly reach a large but targeted audience of potential users.
Read by QxMD is an extremely useful tool to help clinicians and researcher stay current with the latest papers and topics in medicine. The Read platform is a potential driver in healthcare quality improvement. Academic libraries and its university partners can use Read to address emerging issues (e.g, the opioid crisis) in order to disseminate information and practice guidelines in a timely way as a response to the epidemic.
Try Read by QxMD for FREE
Try out the Read app to see first hand how we disseminate research
Curious to learn more about QxMD solutions?