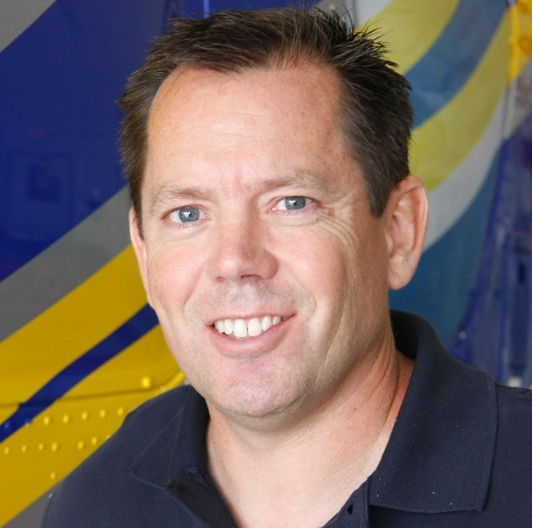 James Kempema, MD
Lead Physician Contributor, Pedi-STAT
Dr. James Kempema serves as the Clinical Assistant Professor of Emergency Medicine for the University of Texas – Austin / Dell Medical School, and is the EMS Director and a core faculty member of the University of Texas-Austin Dell Medical School Emergency Medicine Residency. He obtained a degree in Exercise Science at Calvin College, Masters of Science in Exercise Physiology at the University of Arizona and medical degree at the University of Arizona College of Medicine.
He has been an attending physician at Dell / Seton Medical Center at the University of Texas and Dell Children's Medical Center since 1999 and has been the Associate Medical Director for Dell / Seton UT Emergency Department since 2006. 
He is currently Medical Director for Travis County STAR Flight and an Associate Medical Director for the Austin / Travis County EMS System.
Andrew Rule, MD
Author/Contributor, ROKS and ROKS2
Dr Andrew Rule is a Professor of Medicine and consultant in the Division of Nephrology & Hypertension at the Mayo Clinic.
He completed his clinical and research training at the Mayo Graduate School of Medicine and Mayo Clinic College of Medicine.
His research of is focused on the epidemiology of chronic kidney disease as well as the epidemiology of kidney stones, including characterization of their risk factors and adverse outcomes.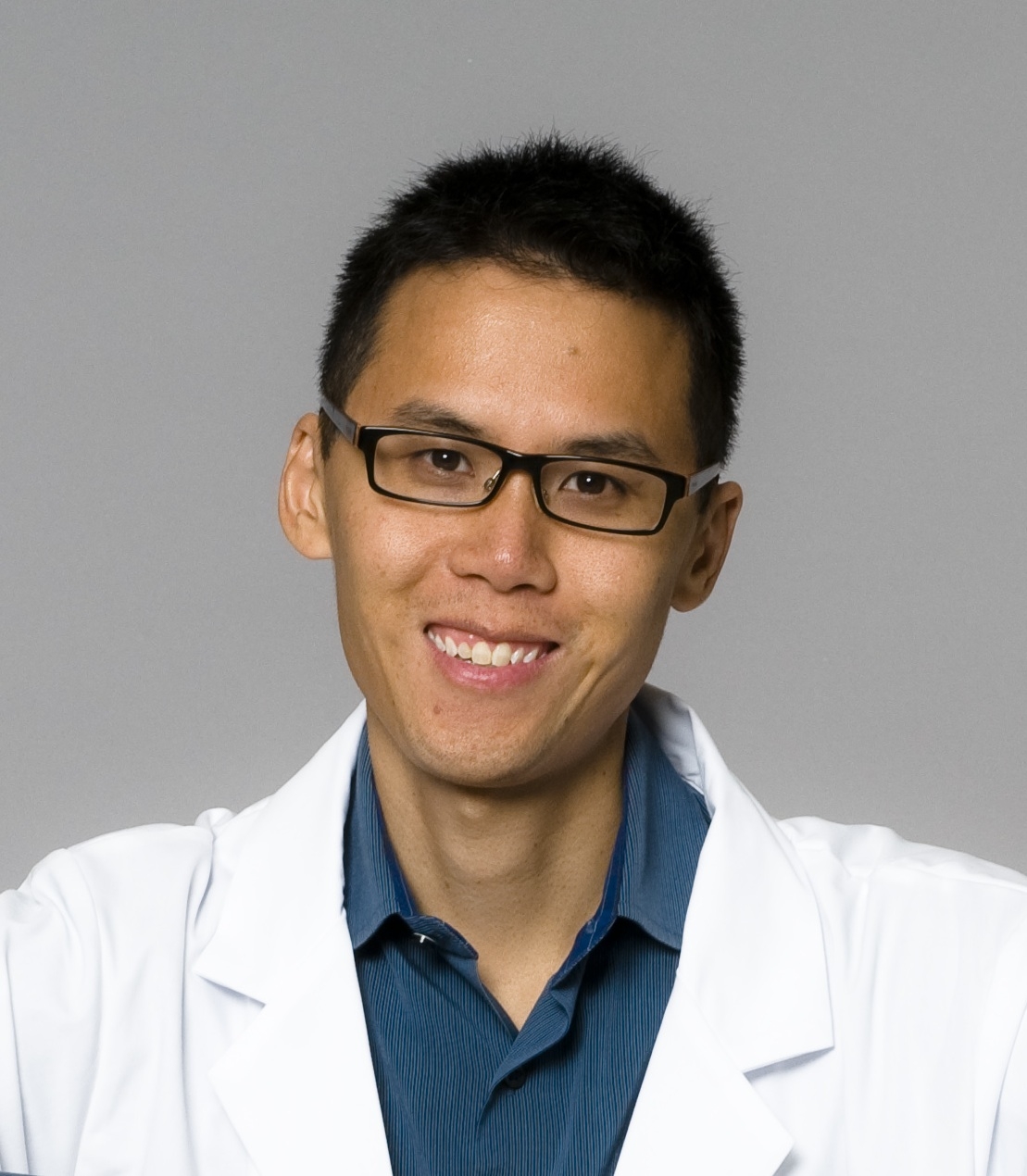 Matthew Cheung SM, MD, FRCP(C)
Author/Curator, Hematology section, Calculate by QxMD
Dr. Cheung obtained his Medical Degree in 1999 at the University of Toronto. He completed residency programs in Internal Medicine and Hematology from 1999-2004 at the University of Toronto.  Thereafter, he completed a clinical and research fellowship in Lymphoma and a Canadian Institutes of Health Research (CIHR) HIV/AIDS post-doctoral research fellowship. In 2006, he obtained a Masters degree in Clinical Epidemiology at the Harvard School of Public Health in Boston. He currently holds peer- reviewed grant support from CIHR, the National Cancer Institute of Canada, and the Canadian Foundation for AIDS Research (CANFAR).
Dr. Cheung joined the medical staff at the Odette Cancer Centre/Sunnybrook Health Sciences Centre as a Clinician-Investigator and Clinical Hematologist in 2007. He is currently an Associate Professor in the Department of Medicine at the University of Toronto. He serves on the Hematology Disease Site Executive Committee for the National Cancer Institute of Canada Clinical Trials Group and is the co-Chair of the Hematology Cancer Disease Site Group of the Cancer Care Ontario Program in Evidence-Based Care. His research interests include clinical trial development in lymphoma, economic evaluations in clinical trials, and health outcomes research in the hematologic malignancies.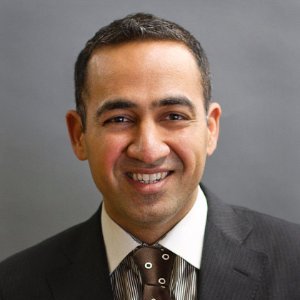 Dr Navdeep Tangri
Contributor/Author, Kidney Failure Risk Equation
Dr. Tangri is a medical researcher in the Chronic Disease Innovation Center at Seven Oaks General Hospital and an associate professor in the University of Manitoba Faculty of Medicine. His research program focuses on improving clinical decision making for patients with advanced CKD.
Dr. Tangri has published more than 100 papers and presented at multiple national and international scientific meetings. He serves on the editorial board of the American Journal of Kidney Disease and the Canadian Journal of Kidney Health and Disease, and is Section Editor for the Epidemiology and Prevention Issue of Current Opinion in Nephrology and Hypertension. He has active grants from the Canadian Institute of Health Research, the Kidney Foundation of Canada, and the Manitoba Health Research Council.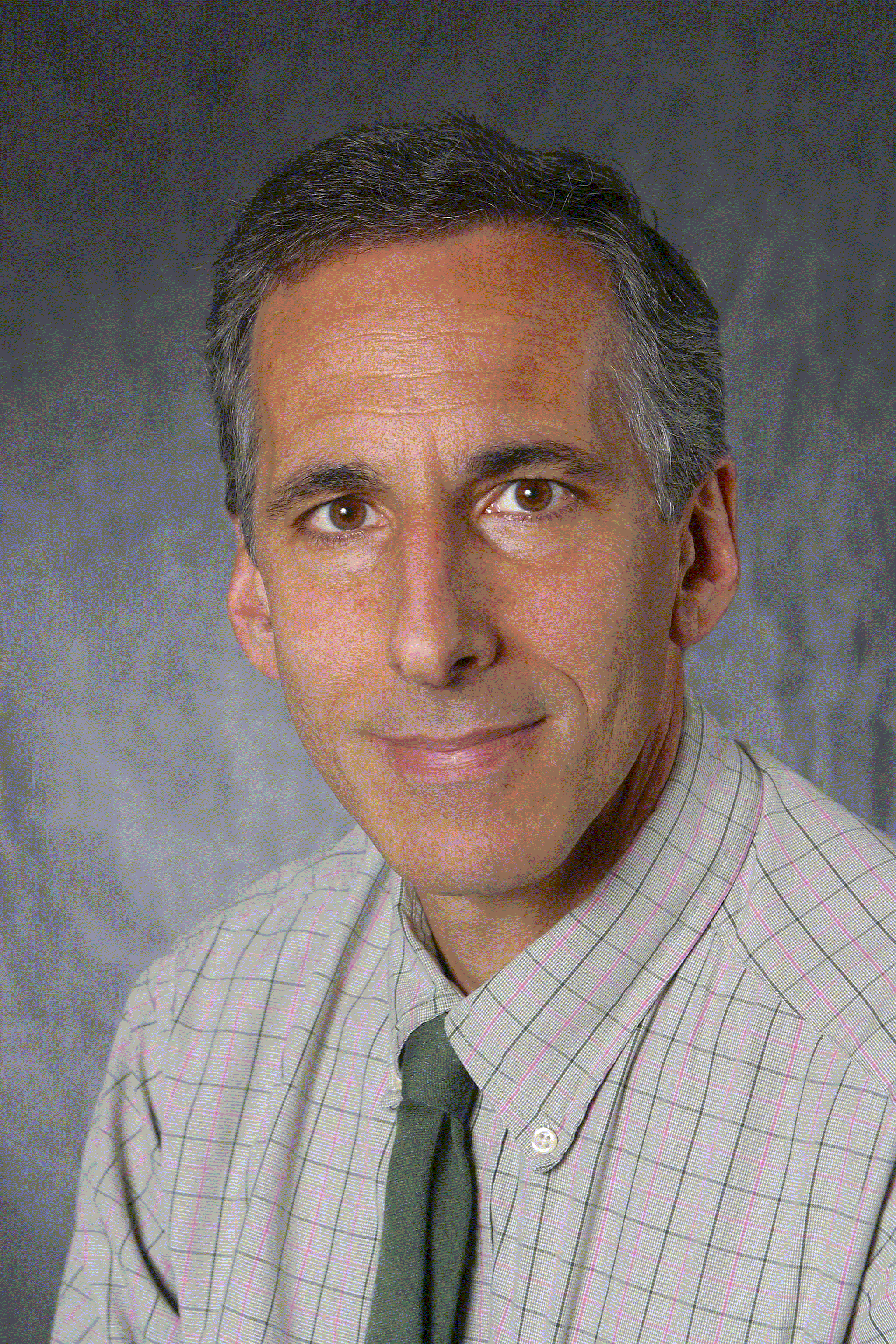 Michael Germain, MD
Contributor, multiple prognostic tools in Nephrology
As a practicing nephrologist I have been motivated to strive to decrease the suffering of my patients with ESRD. These patients have been shown to have a symptom burden and mortality rate higher than most cancer patients. We are also treating an increasingly elderly and ill group of patients with a high co-morbidity burden. These facts demand a multi-track approach to their care, aggressive attempts to improve QOL and decrease mortality while recognizing that many of these patients may not benefit from dialysis and require aggressive palliative care either with or without dialysis support.
Through ours and others research we realize that rigorous clinical research is needed to investigate the best way to accomplish this. Building on our prior research we have just completed a larger multicenter RCT supported by PCORI, using our validated 6 month mortality predictor tool with the surprise question ("Would you be surprised if the patient died in the next 6 months?") and a practical communication tool.  The study is designed to determine if we can improve the use of palliative care and hospice services in a highest risk cohort for which these services would be appropriate. We have completed a 3 year multicenter study as part of an integrative predicative model in non-dialysis CKD patients. We have begun two projects to help enhance shared decision making in our patients. One is use of a video education tool developed by Dr. Volandes, the second is a Donahue Foundation grant using a "navigator" to work with our patients on advanced care planning.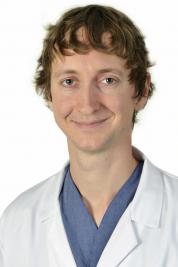 Jason Andrade, MD, FRCPC, FHRS
Contributor, Cardiology section & Author, ECG Guide
Before joining the faculty at the University of British Columbia, Dr. Andrade received a BSc from McMaster University, and an MD from the University of Ottawa. He then completed an Internal Medicine residency and Cardiology fellowship training at the University of British Columbia before embarking on a clinical and research fellowship in Cardiac Electrophysiology at the Montreal Heart Institute.
He is now Clinical Assistant Professor at the University of British Columbia , director of the Atrial Fibrillation Clinic, and focusses clinically in Electrodiagnostics and Cardiac Electrophysiology.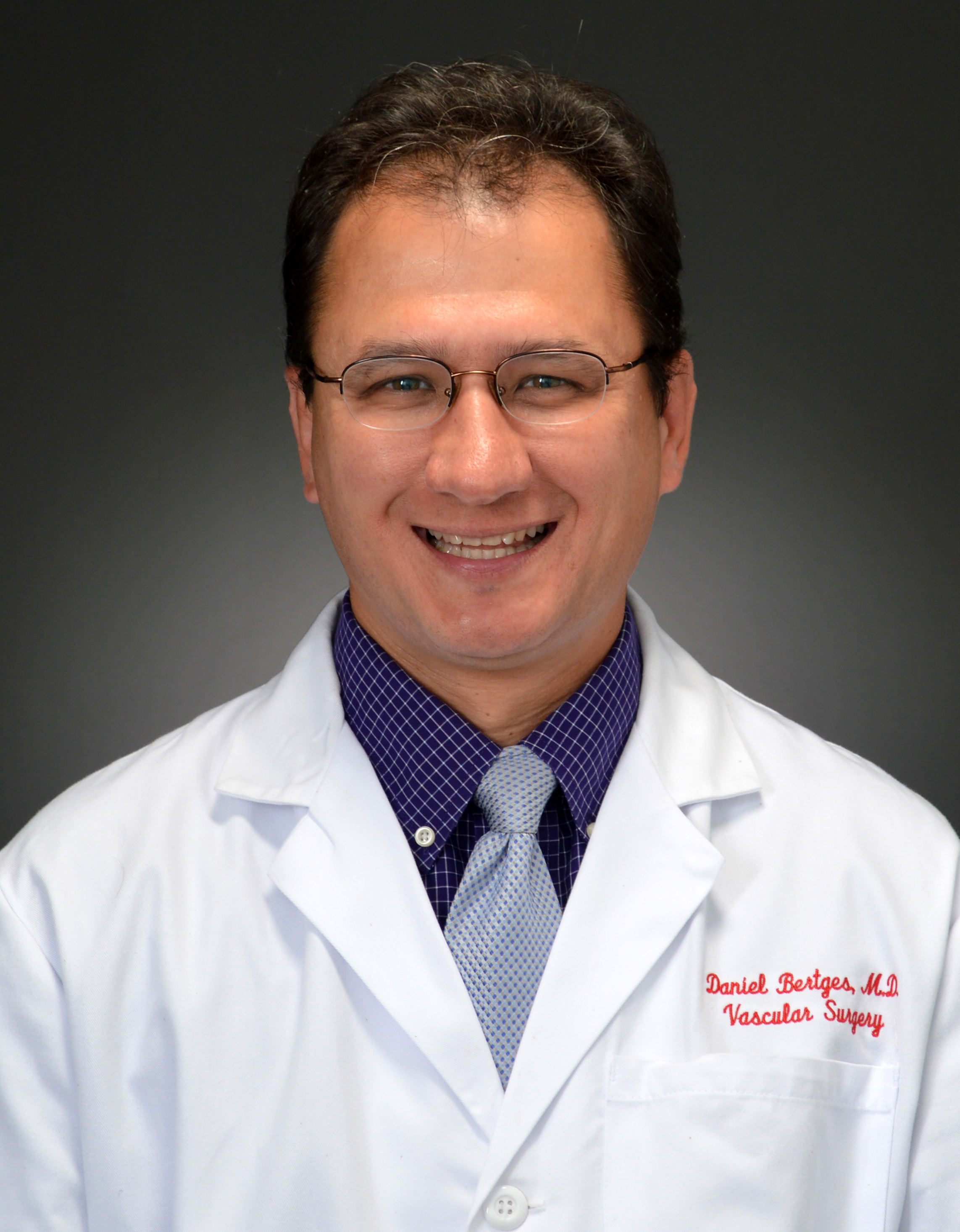 Daniel J Bertges, MD, FACS
Contributor, Vascular Quality Initiative
Daniel Bertges is an Associate Professor of Surgery & Medicine at the Larner College of Medicine at the University of Vermont and is the Program Director for the Vascular Surgery Fellowship at The University of Vermont Medical Center. Dr. Bertges is a board certified vascular surgeon who earned his medical degree and completed his General Surgery Residency and his Vascular Surgery Fellowship at the University of Pittsburgh Medical Center. He is the chair of the Society for Vascular Surgery Vascular Quality Initiative Peripheral Vascular Registry, a member of the International Consortium of Vascular Registries and co-chair of the Registry Assessment of Peripheral Devices (RAPID). His research focuses on the evaluation of peripheral arterial devices throughout the total product lifecycle. His other clinical interests include cardiac risk assessment, prevention of postoperative groin infections and machine learning for the interpretation of endoleak on CTA after EVAR.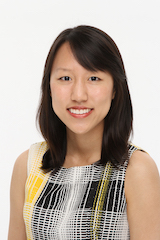 Erica Tsang, MD
Contributor, Oncology content
Erica Tsang is a medical resident at the University of British Columbia. Her interests include internal medicine, medical oncology, medical education, public health, and working with marginalized populations.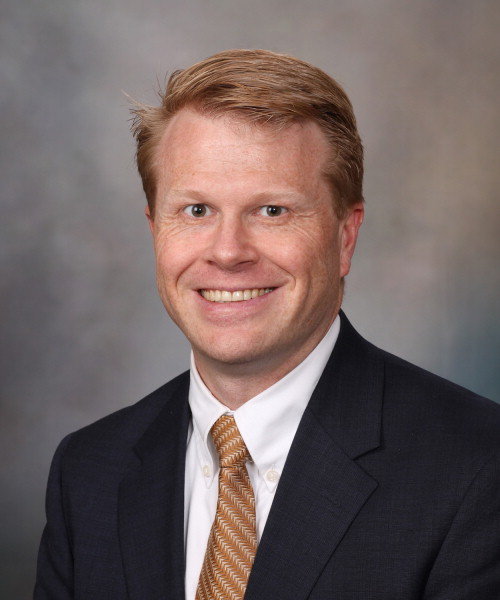 Tait D. Shanafelt, MD
Contributor, CLL-IPI
Dr Shanafelt is a consultant in the Division of Hematology at the Mayo Clinic and holds the academic rank of Professor of Medicine and Professor of Medical Education.
His clinical and scientific interests are focused on the treatment of patients with chronic lymphocytic leukemia (CLL). He is currently the principle investigator on multiple clinical trials testing new treatments for patients with CLL as well as being involved in the design and conduct of CLL trials for the Eastern Cooperative Oncology Group. Dr. Shanafelt's other academic interest is physician well-being and its impact on patient care.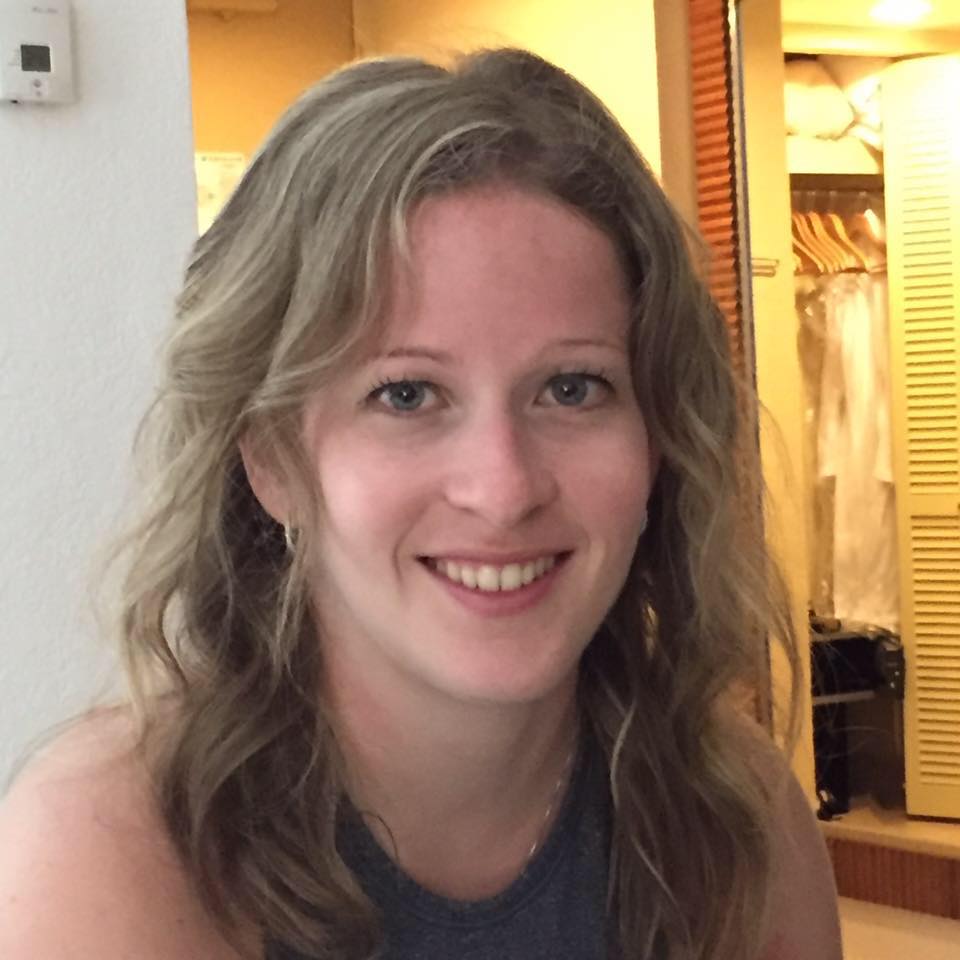 Caroline Just, MD
Contributor, Neurology section
Caroline Just is currently nearing the end of her residency training in Neurology at Western University, where she has previous served as Chief Resident and is currently the Site Chair for the Professional Association of Residents of Ontario. She has published in the Canadian Journal of Neurological Sciences, Twin Research and Human Genetics, and Personality and Individual Differences.
She was born in Montreal and grew up north of Toronto. She studied psychology and neuroscience in her undergraduate degree at Western University in London, Ontario, and then got her M.D. from McMaster University. She is passionate about utilizing technology to streamline the practice of medicine, and so she is thrilled about joining the QxMD team. She currently lives in London, Ontario with her two cats and husband, in that order.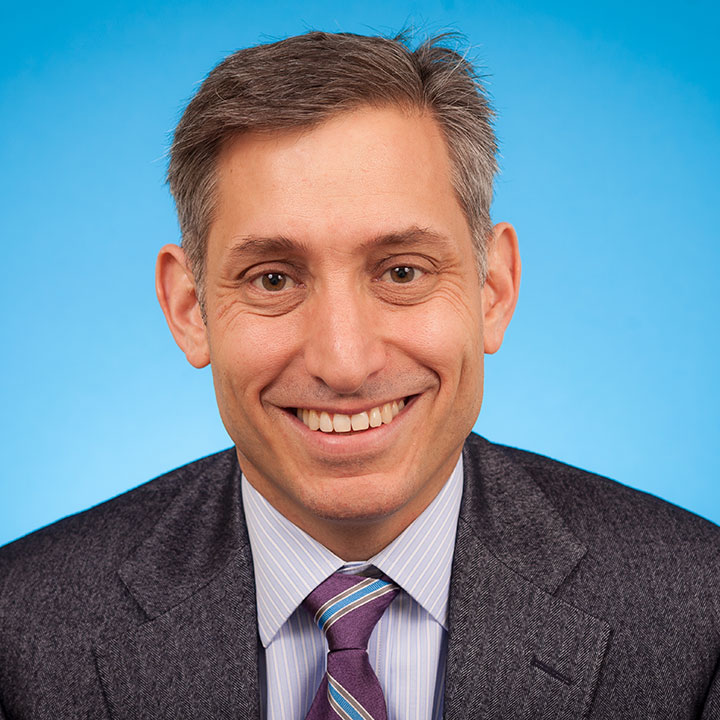 Ron Wald, MDCM, MPH
Contribute, Acute Kidney Injury
Ron Wald is a nephrologist and Associate Professor of Medicine at the University of Toronto. He completed his undergraduate and medical degrees at McGill University and clinical training in internal medicine and nephrology at the University of Toronto. This was followed by a Master in Public Health at Harvard University and a research fellowship at Tufts Medical Center in Boston.
Since joining the St. Michael's Hospital Division of Nephrology in 2006, Dr. Wald has been responsible for the hospital's acute dialysis program. Dr. Wald's research interests are in the areas of critical care nephrology and chronic dialysis. He is currently leading a Canadian Institutes of Health Research-funded international trial on the impact of the timing of dialysis initiation on survival in critically ill patients with acute kidney injury.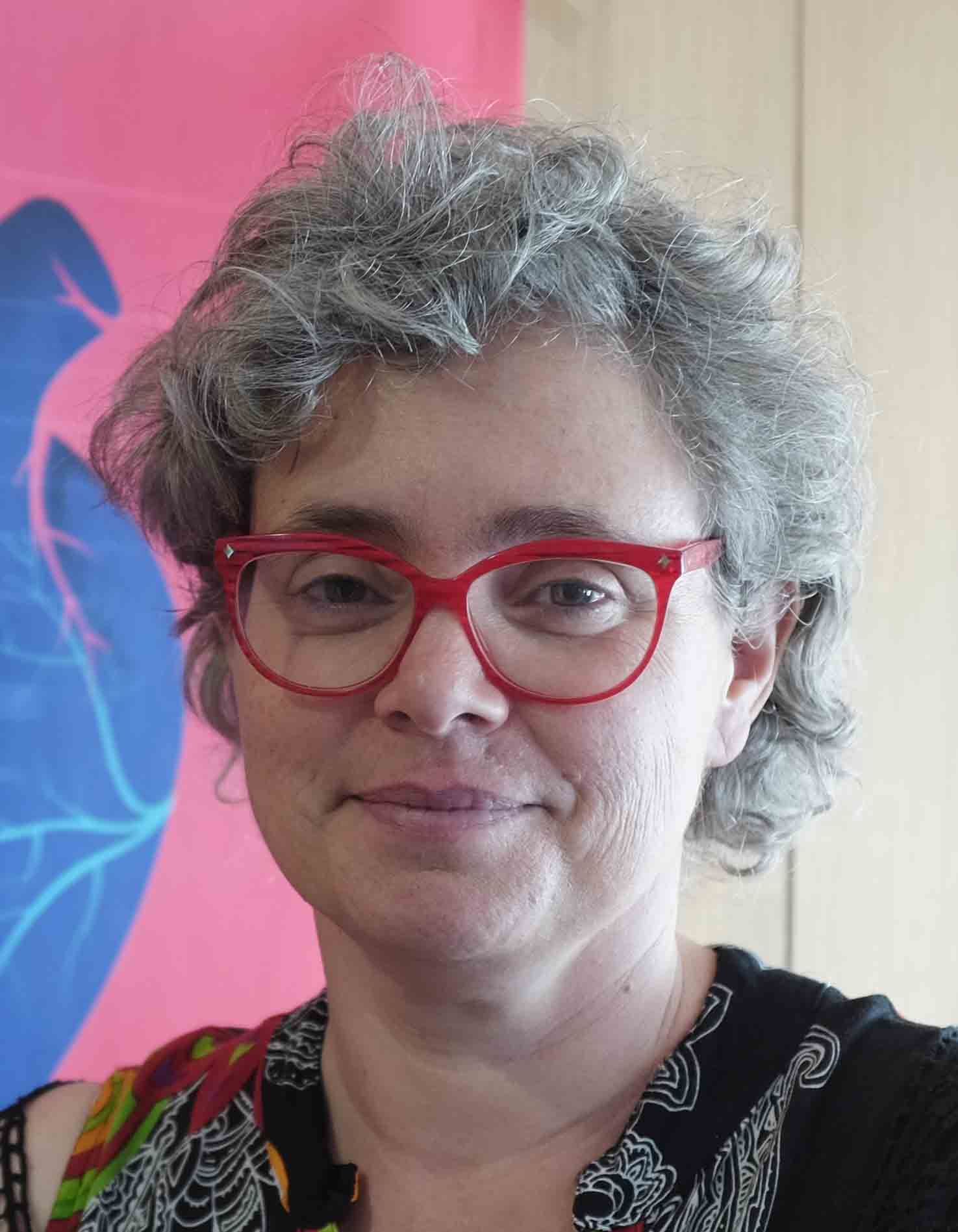 Cécile Couchoud, MD
Contributor, 3-Month Mortality in Incident Elderly ESRD Patients
Cécile Couchoud graduated from University of Lyon as a medical doctor and nephrologist in 1991 and as epidemiologist in 1998. She completed her PhD in 2014 and was qualified to supervise research in 2015. She is working for the French end-stage renal disease registry since 2003. Currently Dr. Couchoud is specializing in renal epidemiology. Her research interests include development of statistical models to simulate the trajectory of the patients with renal replacement therapy to be able to assess the impact of strategy modifications on health care supply and estimate the individual benefit of those treatments.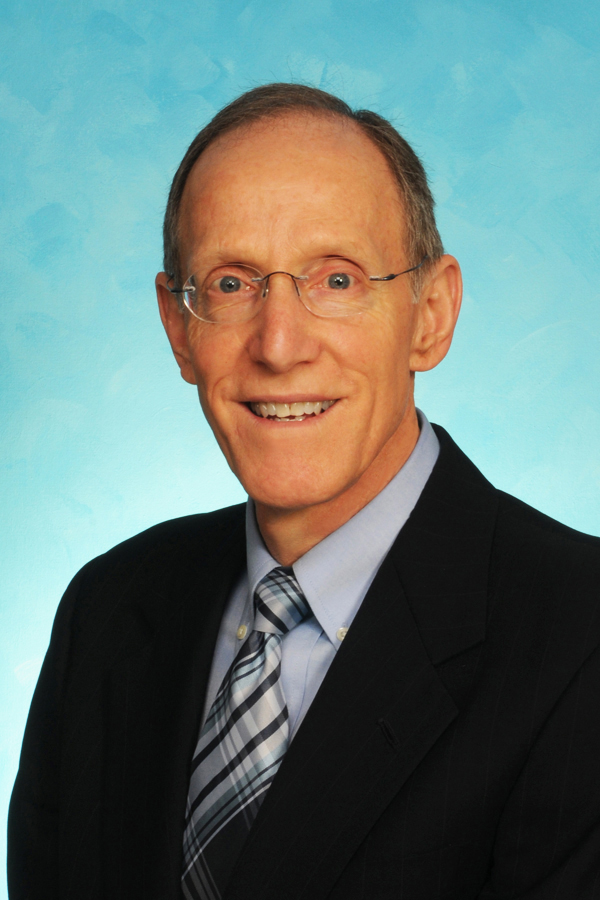 Alvin H. Moss, MD, FACP, FAAHPM
Contributor, Prognostic models in nephrology
Dr. Moss is a Professor of Medicine in the Sections of Nephrology and Supportive Care at the West Virginia University School of Medicine. He serves as Chair of the Coalition for Supportive Care of Kidney Patients. He led the writing of the first and second editions of the clinical practice guideline, Shared Decision-Making in the Appropriate Initiation of and Withdrawal from Dialysis. He received the Distinguished Service Award from the Renal Physicians Association in 2011 and the Medal of Excellence Award from the American Association of Kidney Patients in 2015. He is a co-principal investigator on a grant funded by the Moore Foundation to integrate supportive care into the treatment of advanced CKD and ESRD patients. His research interests include dialysis ethics and improving care at the end of life. He is a graduate of Harvard University and the University of Pennsylvania School of Medicine. He and his wife Marlene have six children and 15 grandchildren.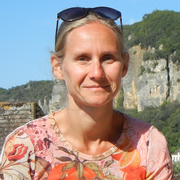 Barbra E Backus, MD, PhD
Contributor, HEART Score
Dr Backus developed the HEART score to risk stratify patients with chest pain presenting to the ER while obtaining her PhD.  She is currently completing her residency in emergency medicine at Medisch Centrum Haaglanden in The Hague, Netherlands.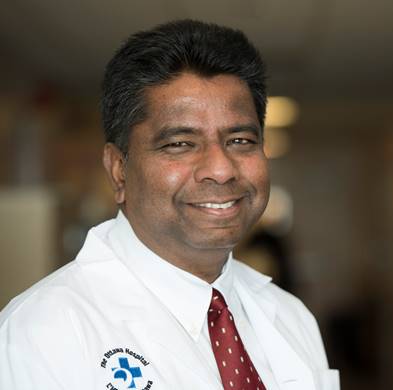 Venkatesh Thiruganasambandamoorthy, MD
Contributor, Canadian Syncope Risk Score
Dr. Venkatesh Thiruganasambandamoorthy is an Associate Professor in the Departments of Emergency Medicine and Epidemiology at the University of Ottawa as well a Scientist at the Ottawa Hospital Research Institute.  He completed his Master's in Epidemiology in addition to a Research Fellowship, and mentors Master's and postdoctoral students. He has established one of the largest programs on ED syncope and presyncope.
He has achieved international recognition in syncope and presyncope research and is a founding member of the Canadian Syncope Alliance, a national collaboration aiming to improve syncope care in Canada.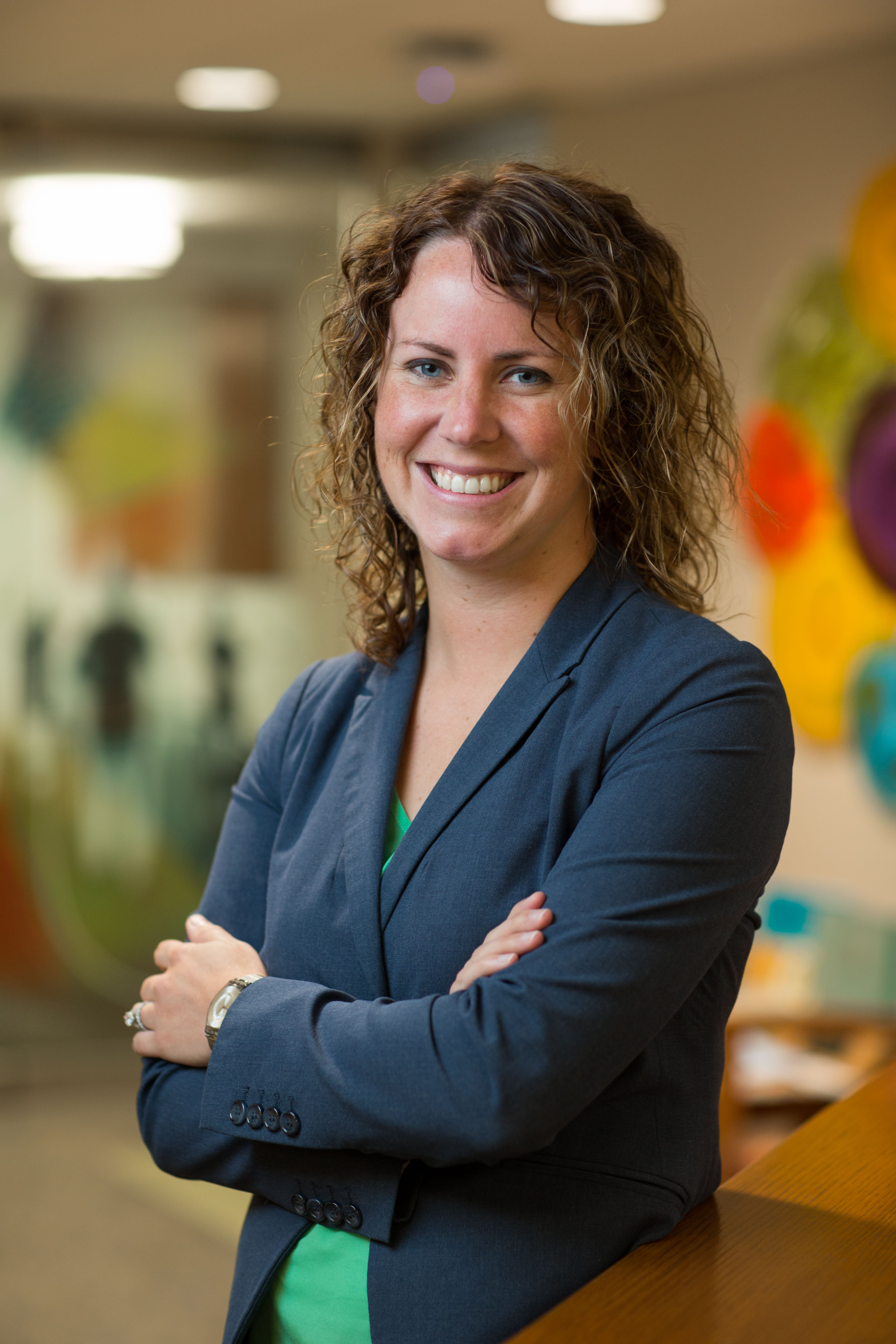 Erin F. Barreto, Pharm.D., R.Ph
Contributor, Cystatin C–Guided Vancomycin Dosing in Critically Ill Patients
Dr. Barreto received her doctoral-level degree from Drake University and thereafter completed her pharmacy practice and critical care pharmacy specialty residencies. When she joined the staff as a critical care clinical pharmacist, she established herself as a core member of the interdisciplinary team through the provision of high-level patient care and service to the critical care practice of Mayo Clinic. She holds the rank of Assistant Professor of Medicine and Pharmacy and maintains advanced certifications in both Pharmacotherapy and Critical Care Pharmacy.  She is a leader in critical care pharmacy practice and is actively involved in the American College of Clinical Pharmacy and the Society of Critical Care Medicine.  Dr. Barreto's research efforts are directed to application of non-creatinine based approaches to assessment of renal function in the ICU to improve medication dosing and monitoring.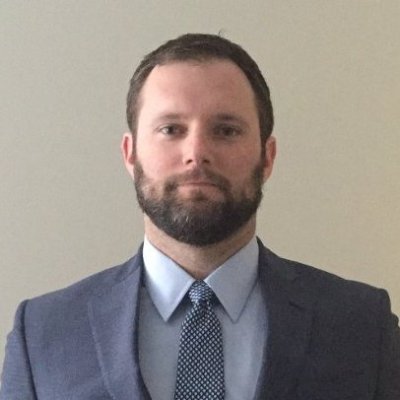 Matthew D. Cox, MD
Contributor, Otolaryngology section
Dr. Cox is a fellowship-trained otologist and a diplomate of the American Board of Otolaryngology – Head and Neck Surgery. As a physician with the Florida Otolaryngology Group, P.A. His practice focuses on otology and neurotology, with expertise in the management of chronic otitis media, cholesteatoma, disorders of the tympanic membrane and ossicles, Ménière's disease, and all types of hearing loss.
Dr. Cox attended the Florida State University College of Medicine for his medical doctorate and residency training in the Department of Otolaryngology – Head and Neck Surgery at the University of Arkansas for Medical Sciences, where he also went on to complete his fellowship training in otology and neurotology under the mentorship of Dr. John L. Dornhoffer.
Outside of medicine, his hobbies include photography, drawing, physical fitness, and riding bicycles and motorcycles.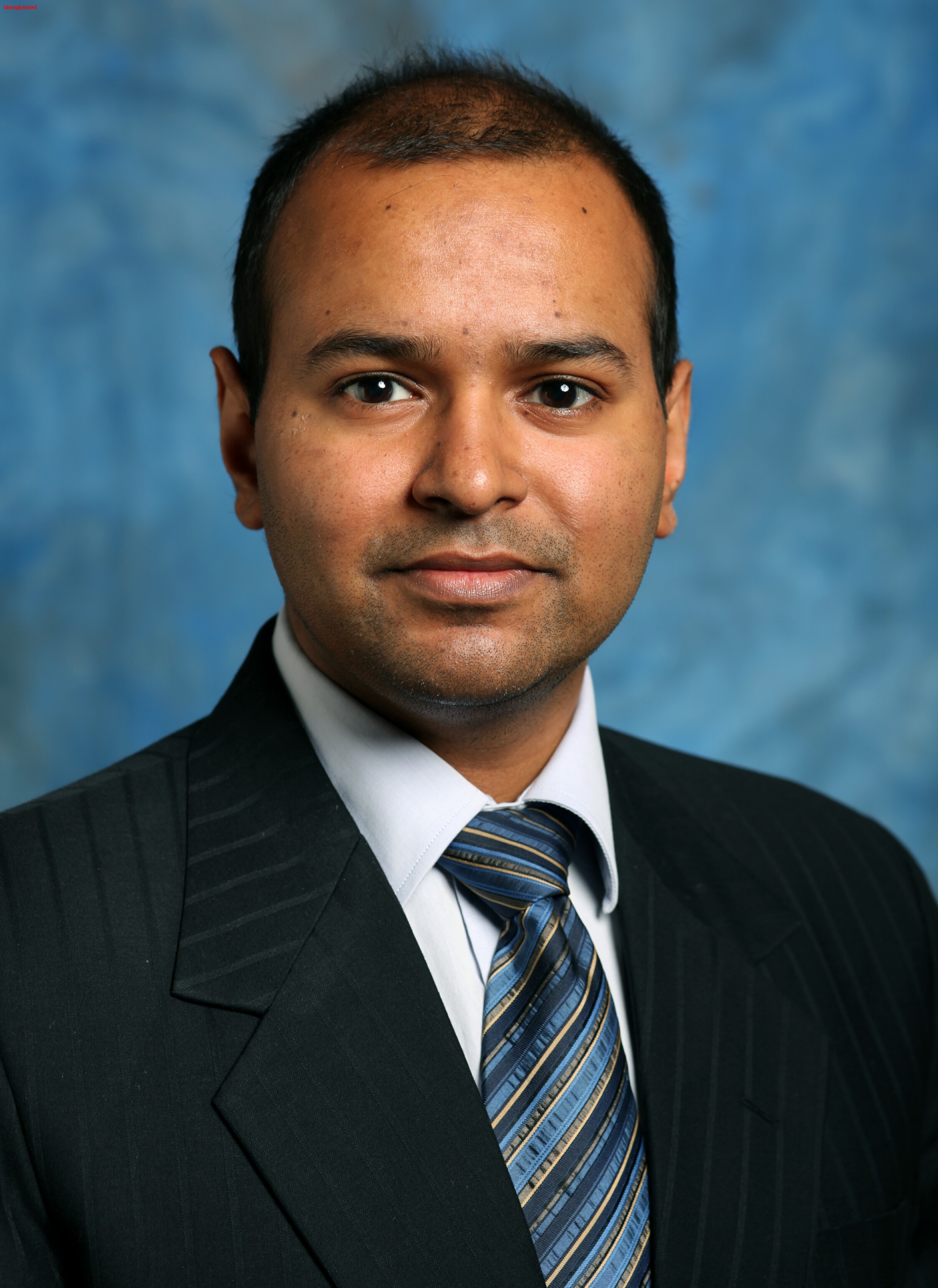 Prateek Gupta, MD, FACS
Contributor, Gupta Perioperative Cardiac Risk Index
Dr Gupta is an Assistant Professor and vascular surgeon at University of Tennessee Health Science Center and Methodist Healthcare in Memphis, TN. He has published more than 50 peer-reviewed papers and presented at multiple national and international scientific meetings. He is a reviewer for multiple journals. He practices all aspects of vascular surgery with particular interest in aortic aneurysms and endovascular treatment of peripheral arterial disease.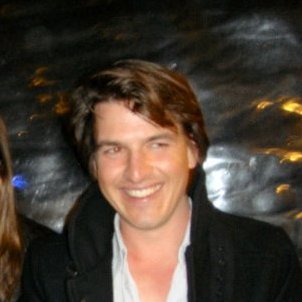 James Yeates, MD
Contributor, ACTA-PORT
James Yeates is a consultant anaesthetist at St Vincent's Hospital in Sydney and doctoral research candidate at the University of Cambridge, where he also completed his fellowship in cardio-thoracic anaesthesia and critical care.  He is a fellow of the Australian and New Zealand College of Anaesthetists. He obtained his MBBS from the University of New South Wales, and also completed a Masters of Public Health and Tropical Medicine.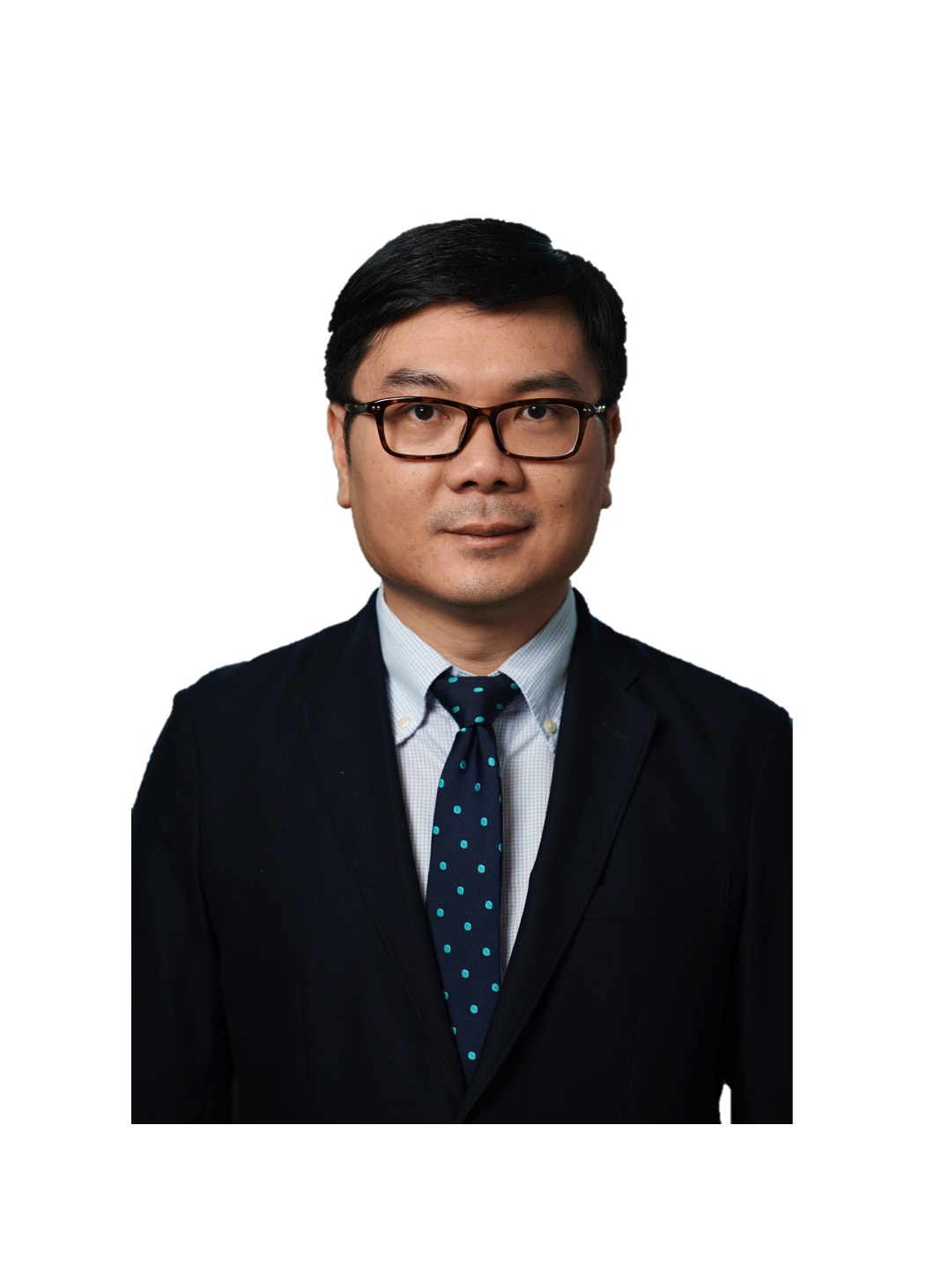 Matthew Chow, MD
Contributor, Psychiatry content
Dr. Matthew Chow is a child and adolescent psychiatrist in private practice in the Vancouver area. He holds senior administrative and political appointments with the Doctors of BC and the BC Ministry of Health. Dr. Chow's areas of interest include early treatment of childhood mental illness, the efficient distribution of healthcare resources, and the use of technology to enhance medical care.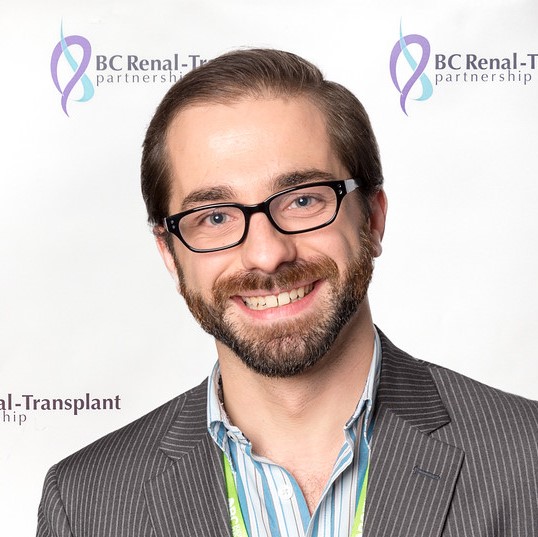 Mike Bevilacqua, MD, FRCPC
Contributor, ADPKD content
Dr. Micheli Bevilacqua is a specialist physician in internal medicine and nephrology with additional training in health administration.  His clinical nephrology practice is based in Fraser Health and the rest of his time is spent with the British Columbia Provincial Renal Agency which oversees the care delivery for all patients with kidney disease in the province.  He is the Medical Lead for Polycystic Kidney Disease with the Provincial Renal Agency where he directs provincial level initiatives to optimize treatment of PKD in BC, as well as other initiatives such as improving the delivery and support of home dialysis therapies.  When not doing clinical work or at the Renal Agency, Dr. Bevilacqua is involved in research with specific interests in knowledge translation and evaluating care delivery and is also actively involved in the teaching of undergraduate students at the University of British Columbia medical school.
Ziad El-Zoghby, MD, FACP
Author/Contributor, AKI
Dr Ziad Zoghby is an Assistant Professor of Medicine and consultant in the Division of Nephrology & Hypertension at the Mayo Clinic. He obtained his Medical Degree in 2000 at the Université Saint-Joseph in Beirut, Lebanon. He completed a residency program in Internal Medicine at the University of Minnesota from 2002-2006 and thereafter, a Nephrology fellowship from 2006-2009. His clinical and research efforts and interests have included acute kidney injury, polycystic kidney diseases and transplantation.
Robert van den Berg, MD, PhD
Contributor, Neurology
Robert van den Berg is a resident in Neurology at the Erasmus MC in Rotterdam, the Netherlands. He combined medical school with a Ph.D. on the application of superresolution microscopy techniques to study axonal transport in neurons. As a clinician, he is always eager to try new tools and technologies to increase efficiency and promote evidence-based medicine. In the long run, his dream is to develop brain-computer interfaces that enable patients to regain neurological function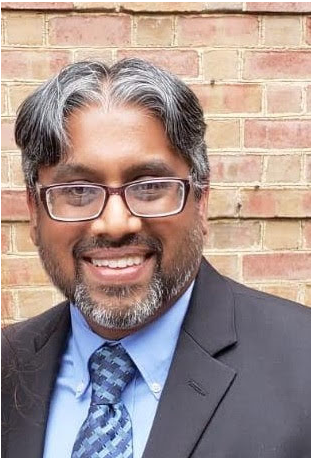 Tarak Patel, MD
Author/Contributor, Psychiatry
Dr. Patel is the Medical Director of the Community Advisory Program for the Elderly (CAPE) at Common Point Queens, which is a non-profit outpatient Geriatric Mental Health clinic based in New York.  Dr. Patel completed his training in Psychiatry at Montefiore Medical Center/Albert Einstein College of Medicine and prior to medicine, had a career in information technology, which included roles as an Internet Architect, Network and Systems Administrator and a Software Engineer.  Dr Patel has clinical experience treating patients with a broad range of diagnosis, severities, acuities, in the emergency room, and outpatient settings. He has well-rounded experience in psychopharmacology and psychotherapy interventions in a team-based care model and has a professional interest in medical information systems and cognition. He holds a Doctor of Medicine from Virginia Commonwealth University School of Medicine, Advanced Certificate in Management Information Systems, Master of Science in Business Management, Bachelor of Science in Information Systems, and a Bachelor of Science in Business Management from the State University of New York at Stony Brook.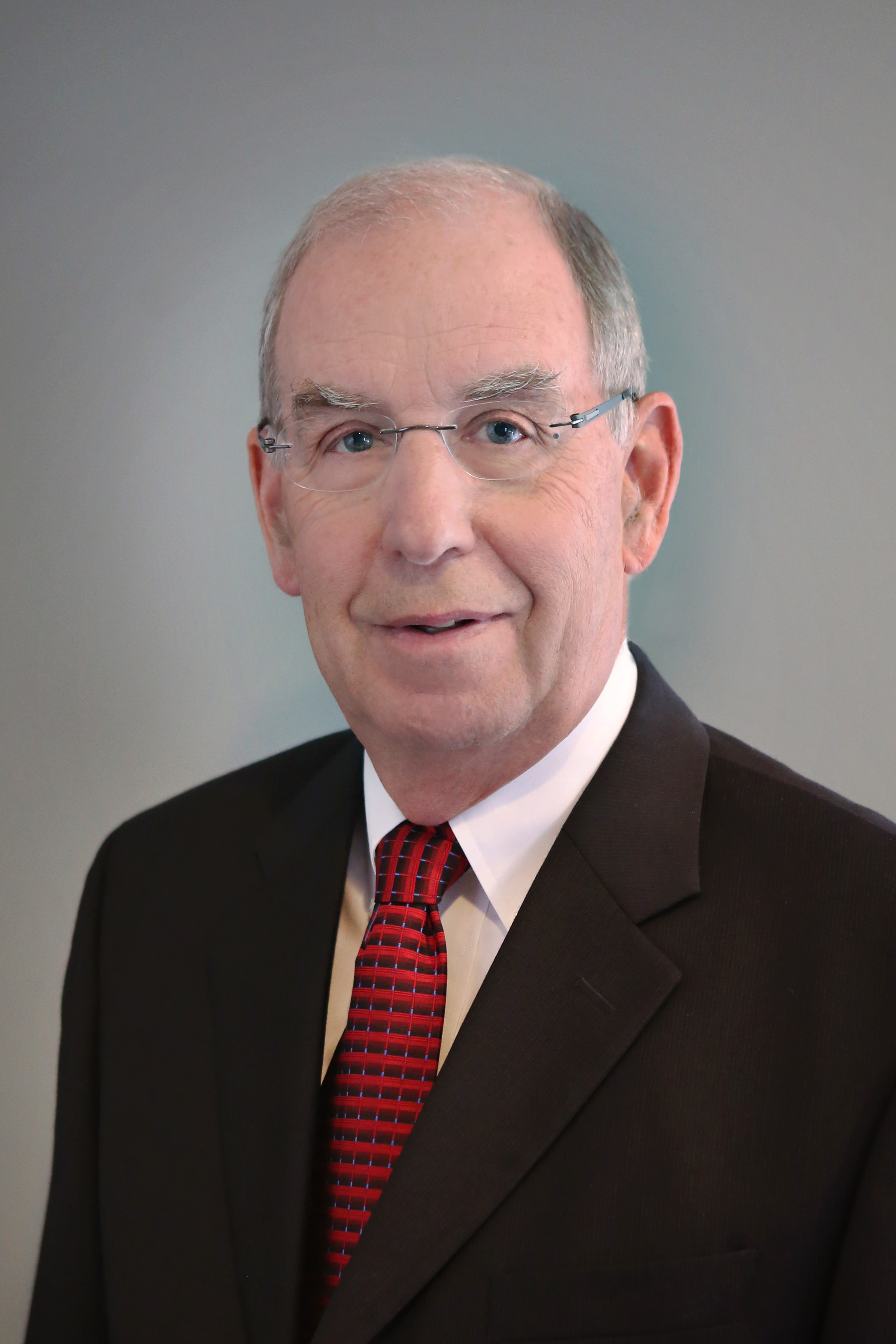 Jack Cronenwett, MD
Contributor, Vascular Quality Initiative
Dr. Cronenwett is Professor of Surgery and The Dartmouth Institute for Health Policy and Clinical Practice at Dartmouth-Hitchcock Medical Center. He has served as President of the Society for Vascular Surgery, Editor of the Journal of Vascular Surgery and Rutherford's Vascular Surgery Textbook and Medical Director of the Vascular Quality Initiative, a consortium of >400 hospitals organized into 18 regional quality improvement groups that share clinical data to improve vascular healthcare. In 2017, Dr. Cronenwett also took on the role of Chief Medical Officer for Medstreaming/M2S which provide informatics support to registries and physicians. Dr. Cronenwett is listed in "Who's Who in America," "Who's Who in Medicine and Healthcare," "Who's Who in American Education," and "The Best Doctors in America." He has published over 300 peer-reviewed articles, books and book chapters, and delivered more than 400 scientific presentations. In 2016 he received the Lifetime Achievement Award of the Society for Vascular Surgery.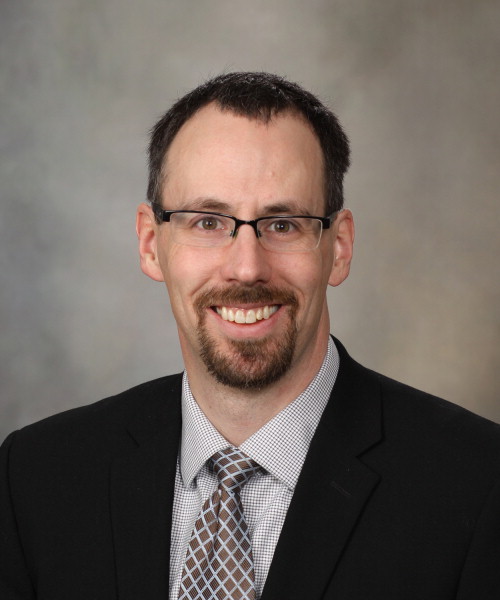 Matt Maurer, M.S.
Contributor, Heme-Onc, IPI-24
Matt Maurer is an Assistant Professor of Biostatistics and Assistant Professor of Medicine at the Mayo Clinic.  He collaborates with the team at the Mayo Clinic Cancer Center and is a member of the Biostatistics Core for two Specialized Programs of Research Excellence (SPORE).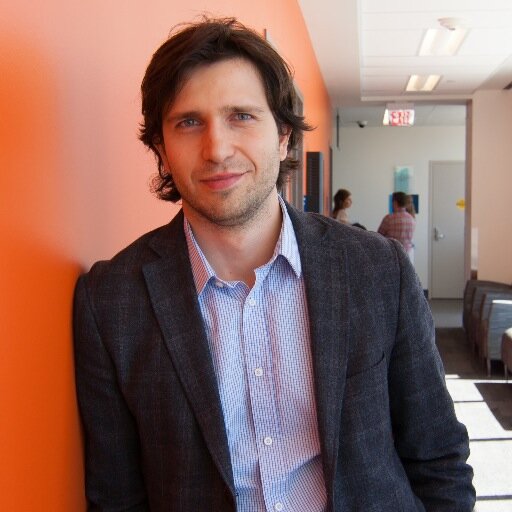 Pavel Roshanov, MD, MSc
Contributor
Pavel Roshanov is a resident in Internal Medicine at McMaster University, Hamilton, Ontario. He completed medical school at the Schulich School of Medicine and Dentistry, Western University, London, Ontario. He holds a Master's degree in Clinical Epidemiology from McMaster University and is in the final stages of defending his Ph.D. in the same discipline. His research interest is in clinical risk prediction and medical informatics with a content focus in perioperative medicine.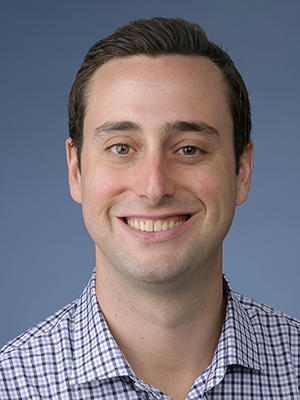 Zach Laksman, MD
Contributor
Dr. Laksman is a cardiac electrophysiologist at St. Paul's Hospital and Vancouver General Hospital in Vancouver, Canada. Dr. Laksman's areas of focus are atrial fibrillation, simple and complex ablation, device intervention, and cardiogenetics. Dr. Laksman is a clinician scientist with academic appointments at the University of British Columbia and Simon Fraser University.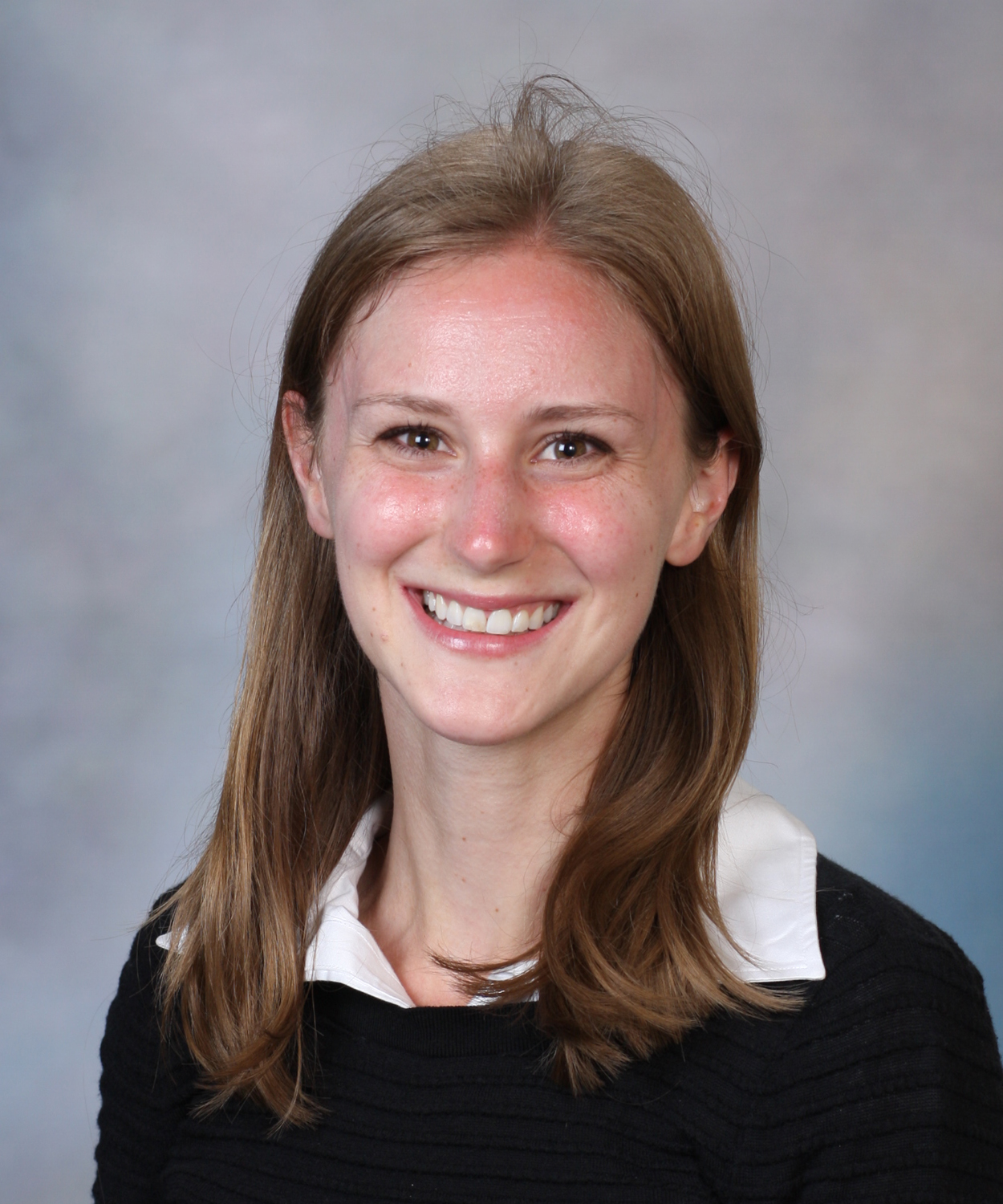 Lisa Vaughan, M.S.
Contributor
Lisa Vaughan is a Statistician in the Division of Biomedical Statistics and Informatics at the Mayo Clinic. She collaborates with the Division of Nephrology and Hypertension and the Division of Obstetrics and Gynecology.

Riley Golby, MD
Contributor, Emergency Medicine section
Riley is a resident physician in the UBC FRCPC Emergency Medicine program, based primarily out of Royal Columbian Hospital, New Westminster, British Columbia. His interests include ED quality improvement, knowledge translation, and point-of-care technology to improve evidence-based decision making.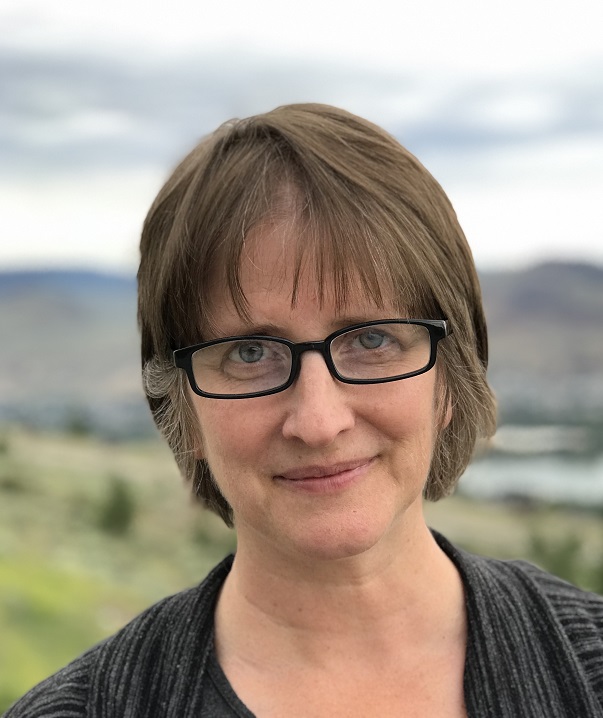 Pat Camp, PhD PT
Contributor
Dr. Pat Camp is Faculty Member in the Department of Physical Therapy at UBC in Vancouver, and a researcher at the UBC Centre for Heart Lung Innovation at St. Paul's Hospital in downtown Vancouver. In 1997, she created the St Paul's Hospital Pulmonary Rehabilitation program and has been involved in clinical care, research and policy ever since. Her research interests focus on telerehabilitation, exercise programs for people who are in hospital with chronic lung disease, and Indigenous lung health.  More details can be found on her research website:  www.prrl.rehab.med.ubc.ca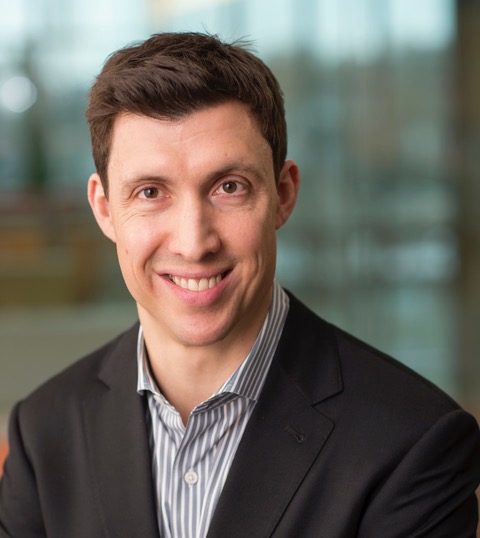 Sean Barbour, MD, MSc
Contributor
Dr. Barbour completed his internal medicine and nephrology training at the University of British Columbia in 2010.  He subsequently did a three-year glomerulonephritis fellowship and Master of Science in clinical epidemiology at the University of Toronto.  As of July 2013, He is an Assistant Professor with the UBC Division of Nephrology, with a clinical and research focus on glomerular diseases.  He is the Medical Lead and Chair of the BC Provincial Renal Agency Glomerulonephritis Committee and GN Registry. Through these positions, He is responsible for health policy and health services related to glomerular diseases in BC.  His research focus is on clinical trials, health outcomes and health services delivery in glomerulonephritis, and using prediction modeling techniques to improve risk stratification in glomerular diseases.  He holds multiple peer-reviewed grants, including from the Michael Smith Foundation for Health Research, the Kidney Foundation of Canada, and the Canadian Institutes of Health Research.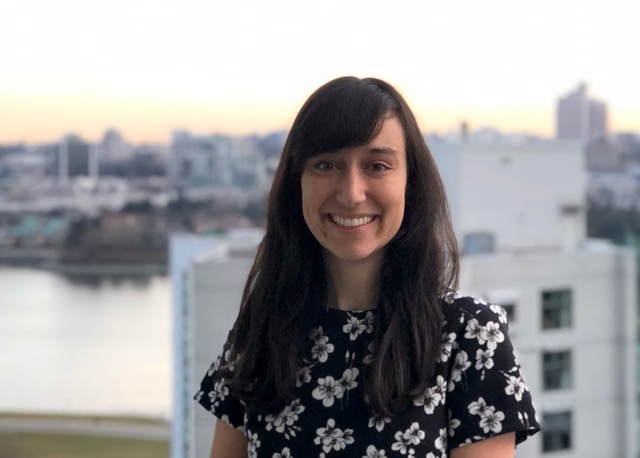 Lauren Cuthbertson, MD
Contributor
Lauren Cuthbertson is currently a resident in Internal Medicine at the University of British Columbia. She obtained her MD from the University of Calgary and holds a Bachelor of Engineering Science in Mechanical Engineering from Western University. She is interested in the complex care needs of older adults and in pursuing a subspecialty in Geriatric Medicine. She is excited about being invited to join the QxMD team.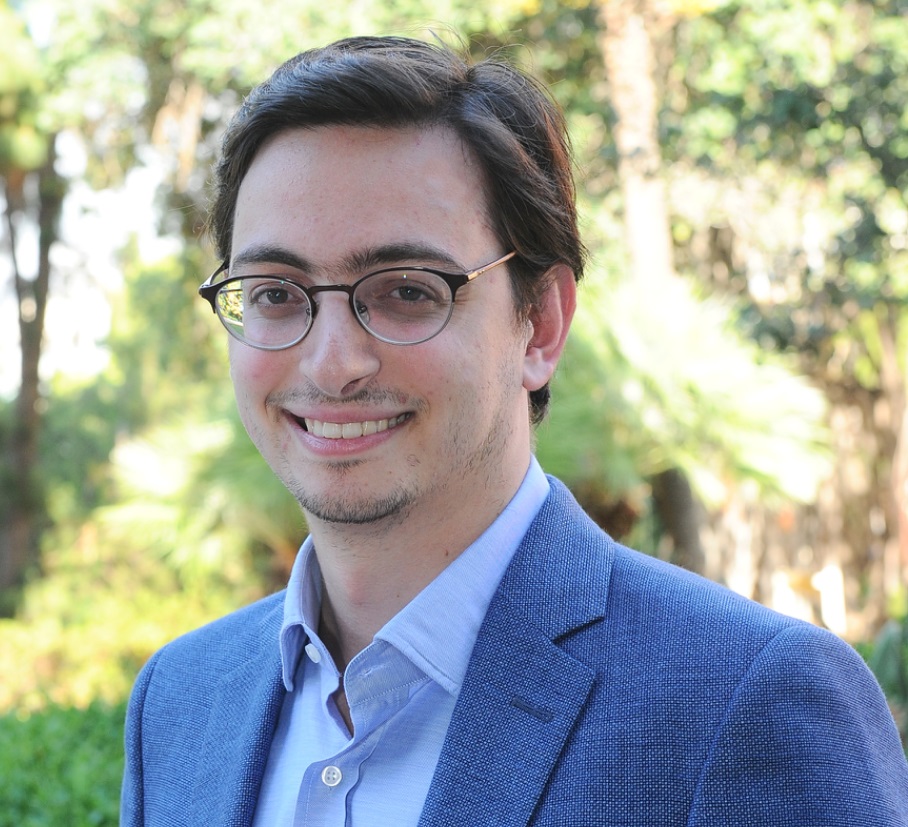 James Feghali, MD
Contributor
Dr. Feghali earned his B.S. in Biology and M.D. from the American University of Beirut, where he was inducted into the Alpha Omega Alpha Honor Medical Society during his third year of medical school. He is also a graduate of the NIH-funded Scholars in HeAlth Research Program (SHARP). He is currently a postdoctoral research fellow in the department of Neurosurgery at the Johns Hopkins University School of Medicine. His research focuses on exploring clinical outcomes and their determinants in the setting of various neurosurgical pathologies.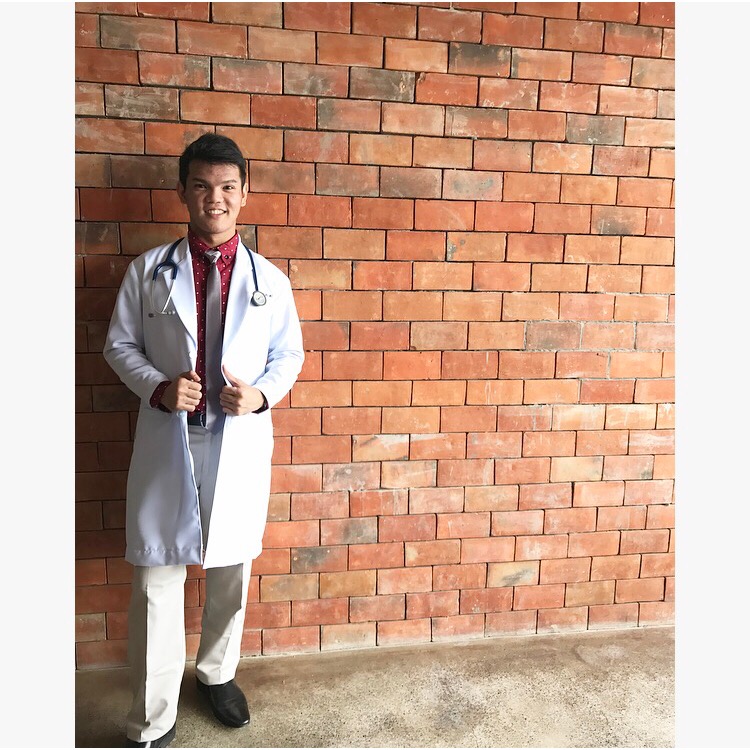 Jay Victor P. Delino, MD
Contributor
Jay Victor P. Delino, RN, MD. finished his medical education at Southwestern University – PHINMA School of Medicine in Cebu City, Philippines in 2017, and had his Post-Graduate Internship at Capiz Emmanuel Hospital, Inc. in 2018. He passed the Physician Licensure Examination given on March 2019, and is currently a medical resident at Roxas Memorial Provincial Hospital in Roxas City, Capiz, Philippines. He's looking forward to serving the community in the field of Cardiology years from now, hopefully.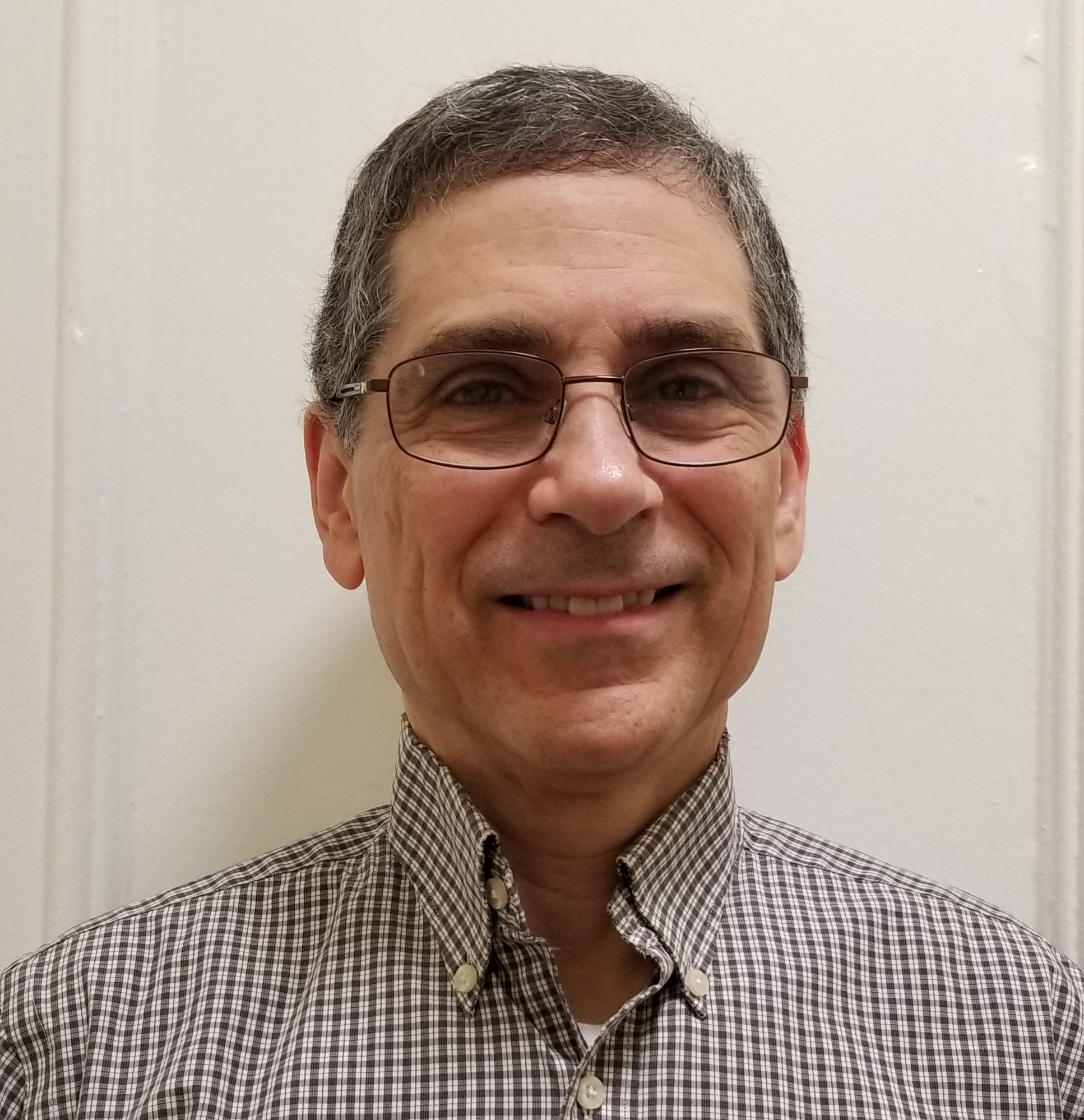 Philip Goldwasser, MD
Contributor
Dr. Philip Goldwasser has been an attending nephrologist at the Brooklyn VA Hospital since 1994, and resides with his wife and daughter in New York City. His main research interests have been the prognostic value of serum biochemical markers, especially in ESRD, and the sources of discordance between gas panel and chemistry panel electrolyte measurements. His interest in golf is well above the upper limit of normal.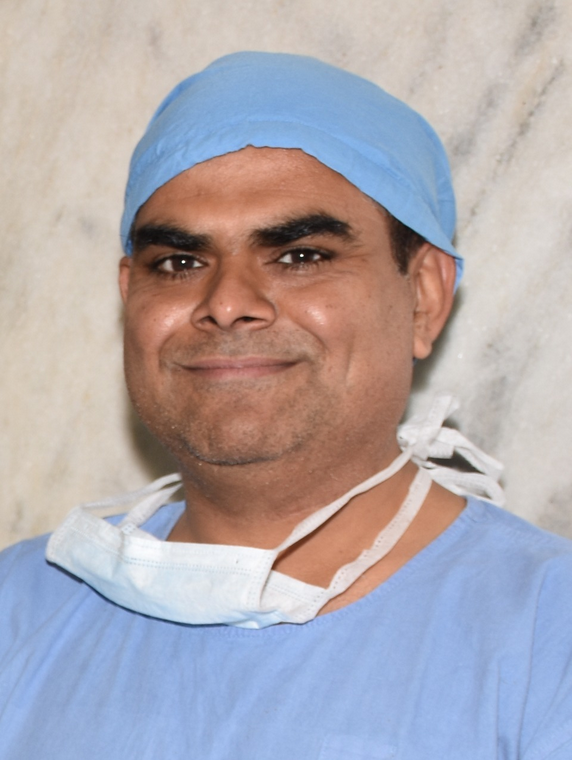 Dhaval Shukla, MD
Contributor, Glasgow Outcome Scale
Dr. Dhaval Shukla is a professor of neurosurgery at the National Institute of Mental Health and Neurosciences (NIMHANS), Bangalore, India. He completed his MCh in Neurosurgery in 2002 and joined NIMHANS as an associate professor in 2009. His clinical and surgical practice comprise mainly of endoscopic neurosurgery, pediatric neurosurgery, and vascular neurosurgery. His area of research interest is traumatic brain injury. He has guided many MCh, MPhil and PhD students for their theses and has been an investigator of research projects. He has also been a speaker on multiple occasions for various national and international conferences and is currently a reviewer on the editorial board of peer reviewed journals in neurosurgery. He has about 200 publications, which can be found at https://scholar.google.com/citations?user=CFeSvsMAAAAJ.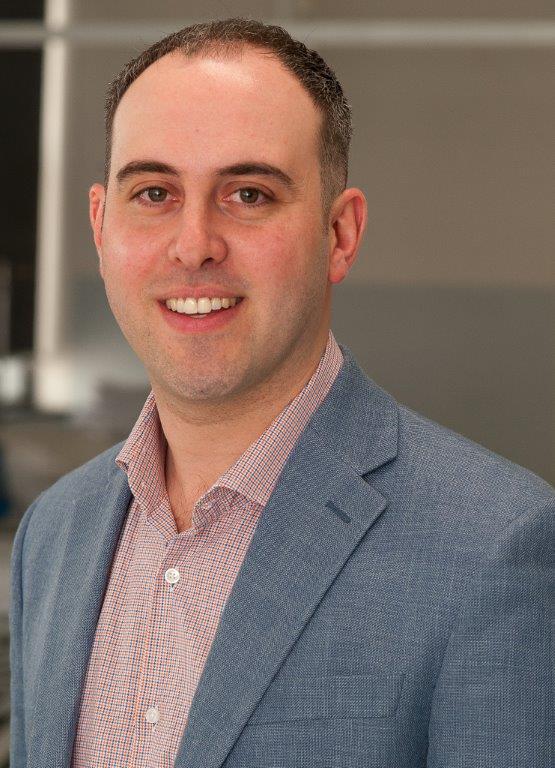 Jason Trubiano, MD
Contributor, PEN-FAST
A/Prof Jason Trubiano is an Infectious Diseases Physician and Director of Antimicrobial Stewardship and Drug and Antibiotic Allergy Services, Austin Health (Melbourne, Australia) and Research Fellow with the University of Melbourne. He is the Head of the Centre for Antibiotic Allergy and Research, Austin Health.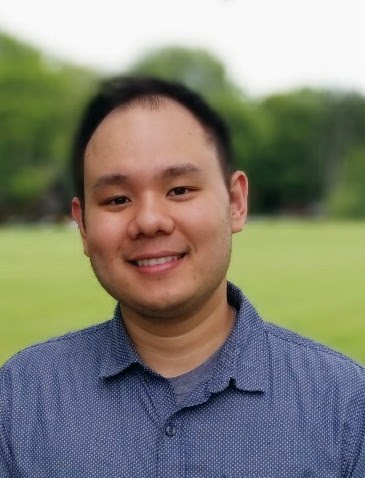 Tony Ho, MSW, RSW
Contributor
Tony Ho is a Registered Social Worker and therapist based in Vancouver, BC and is an instructor in the School of Social Work at the University of Victoria. He specializes in cognitive behavioral therapy for insomnia (CBT-I) and related sleep disorders. His clinical interests are the treatment of insomnia and improved outcomes for people with concurrent mental health issues, sleep wellness and technology use, and societal attitudes towards sleep and rest. More details can be found at his website: www.quadrawellness.com

Dr. Sang H. Woo, MD
Contributor
Dr. Sang H. Woo is the Division Head of Hospital Medicine at NorthShore University Healthsystem, a teaching affiliate of Pritzker School of Medicine at The University of Chicago. Dr. Woo's research focuses on precision hospital medicine to improve the outcome of hospitalized patients. He developed risk prediction models in cardiovascular disease, stroke (Woo perioperative risk), acute kidney injury (Postop-MAKE), Covid-19 and other diseases. He applies statistical methods and artificial intelligence to develop clinically useful tools. In addition to his translational research, he has extensive experience in leading patient safety, quality improvement and digital health.  
Dr. Woo previously served as a Division Director of Hospital Medicine at Thomas Jefferson University Hospital and a clinical faculty at Stanford University School of Medicine. He completed his Internal Medicine residency at Duke University Medical Center, clinical and research fellowship in Nephrology at Stanford University.
Gary Tse, MD, PhD, FRCP, FFPH
Contributor
Gary Tse received his Bachelor of Medicine and Bachelor of Surgery (M.B.B.S.) from Imperial College London (2014), Doctor of Philosophy (Ph.D.) (2015) and Doctor of Medicine (M.D.) (2021) from the University of Cambridge. He is a fellow of the Royal College of Physicians and the Faculty of Public Health in the United Kingdom. He is currently Secretary of the Cardiovascular Analytics Group (CVAG), Professor of Cardiology at Tianjin Medical University in China and Reader in Public Health and Epidemiology at the Kent and Medway Medical School in the United Kingdom. His research focuses on the development of predictive risk models using population-based datasets generated from electronic health records.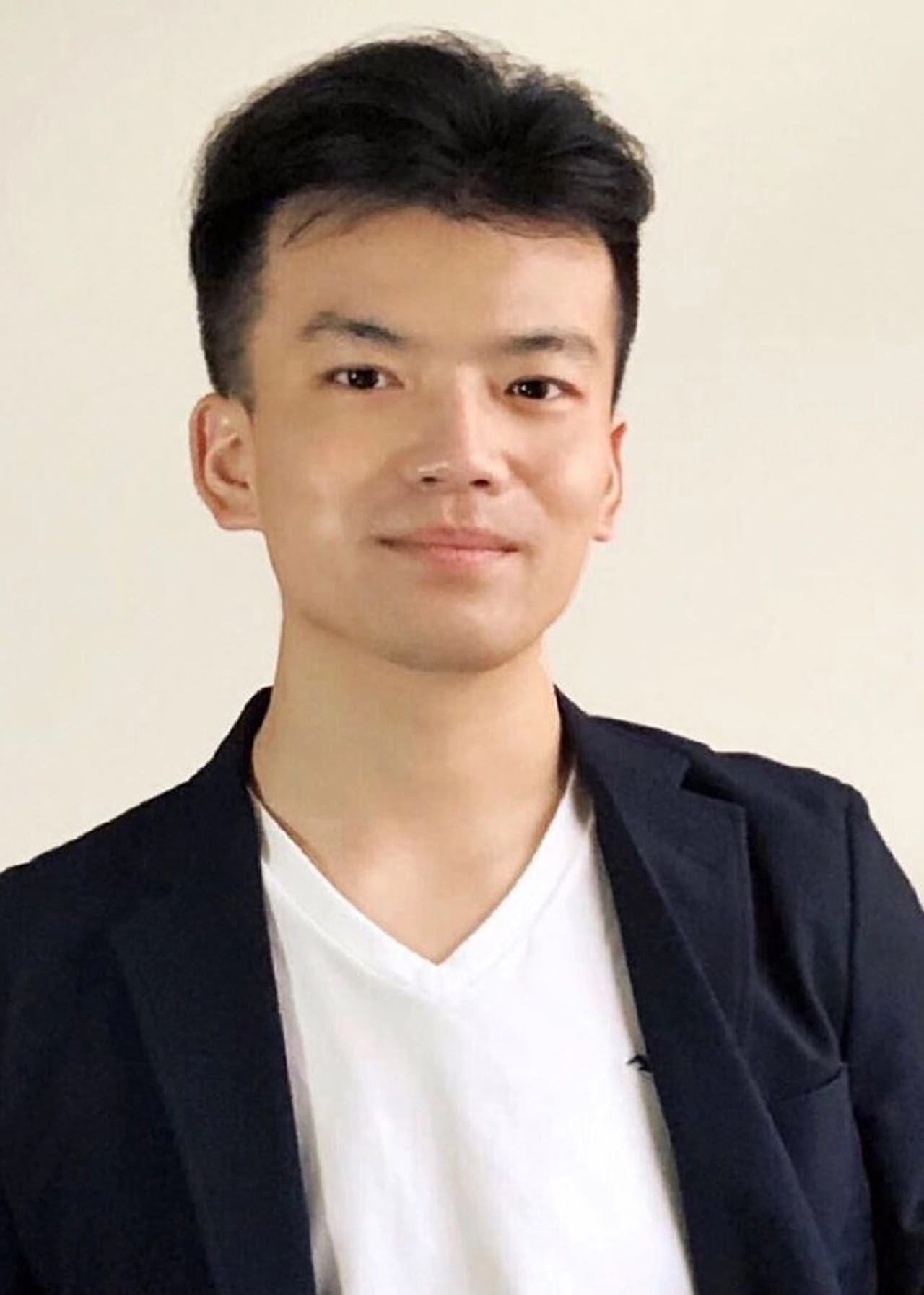 Jiandong Zhou
Contributor
Jiandong Zhou is a final-year Ph.D. candidate in the School of Data Science at City University of Hong Kong. He received the B.S. degree in Management Information Systems from Beijing Institute of Technology, and the M.S. degree in Beijing University of Chemical Technology. Prior to starting his Ph.D. study, he worked as a research assistant in the School of Management Sciences at City University of Hong Kong. His research interests include medical informatics, computational healthcare, pharmacoepidemiology, causal inference, and fintech analytics.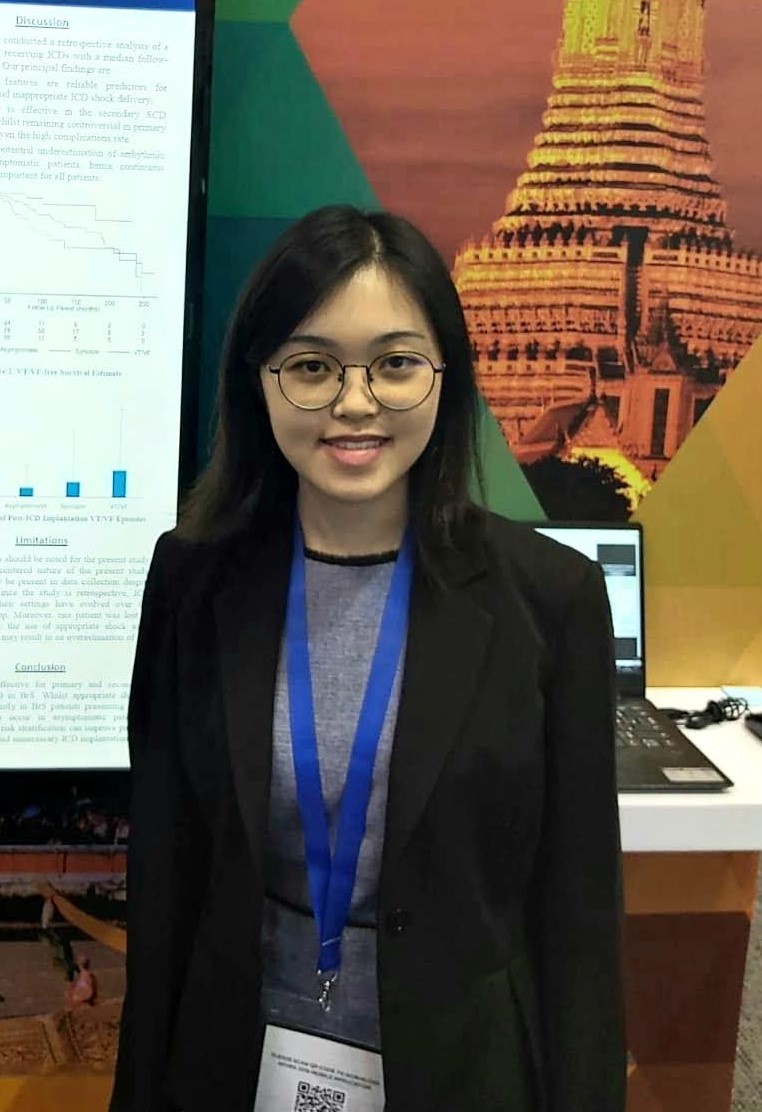 Sharen Lee
Contributor
Sharen Lee is a medical researcher at the Cardiovascular Analytics Group (CVAG), where she is a Project Lead for the Diabetes and Brugada Syndrome cohorts, and a Co-Investigator for the group's COVID-19 studies. She has a particular interest in the risk stratification of congenital arrhythmic syndromes. Her research is mainly on the development of multiparametric prognostic predictive models through the use of big data approaches. She has published thus far more than 45 peer-reviewed publications.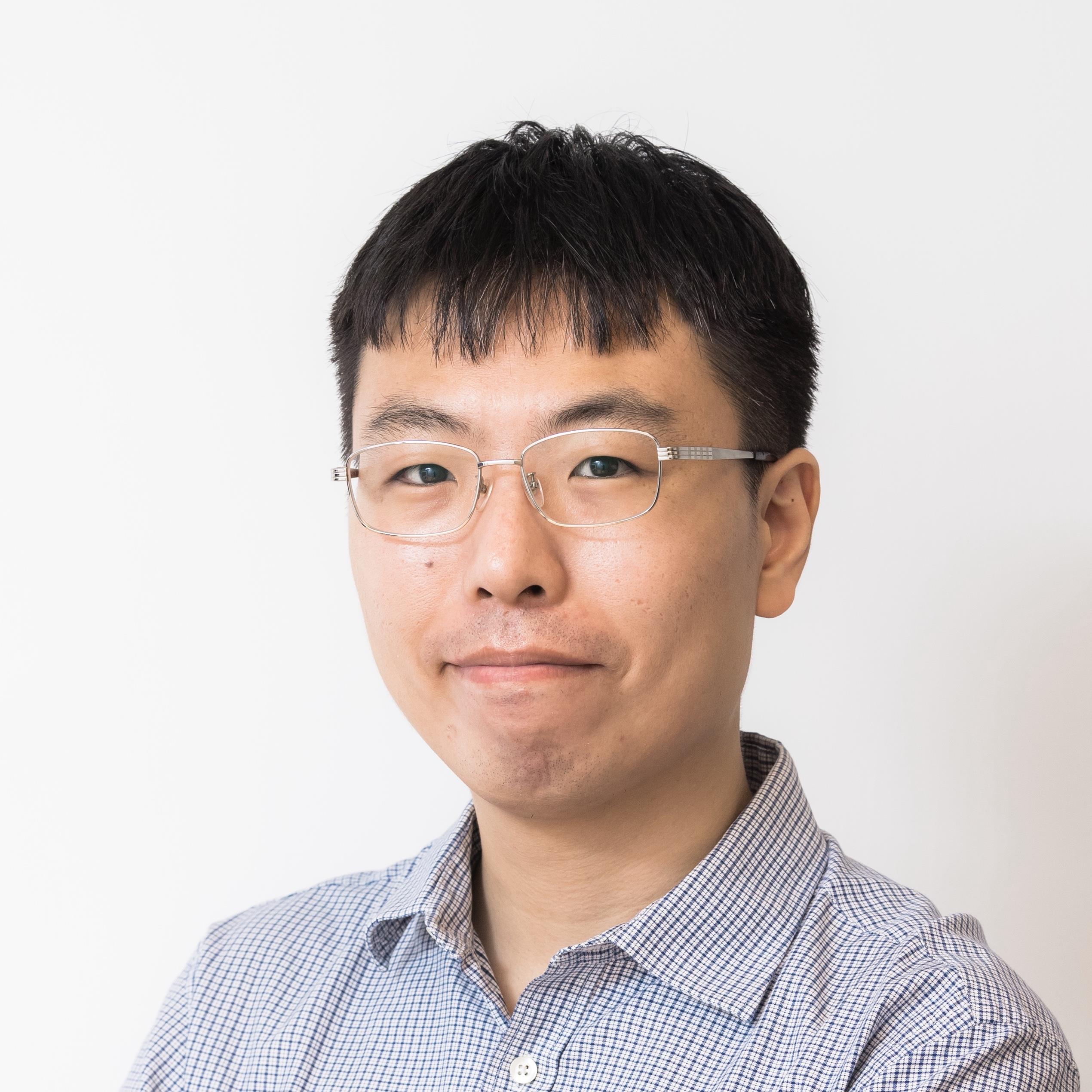 Qingpeng Zhang, PhD
Contributor
Qingpeng Zhang is an Associate Professor with the School of Data Science at City University of Hong Kong. He received the B.S. degree in Automation from Huazhong University of Science and Technology, and the M.S. degree in Industrial Engineering and the Ph.D. degree in Systems and Industrial Engineering from The University of Arizona. Prior to joining City University of Hong Kong, he worked as a Postdoctoral Research Associate with The Tetherless World Constellation, Department of Computer Science at Rensselaer Polytechnic Institute. He also worked at the Pacific Northwest National Laboratory and Chinese Academy of Sciences in the summer of 2011 and 2010, respectively. His research interests are medical informatics, network science, and semantic web.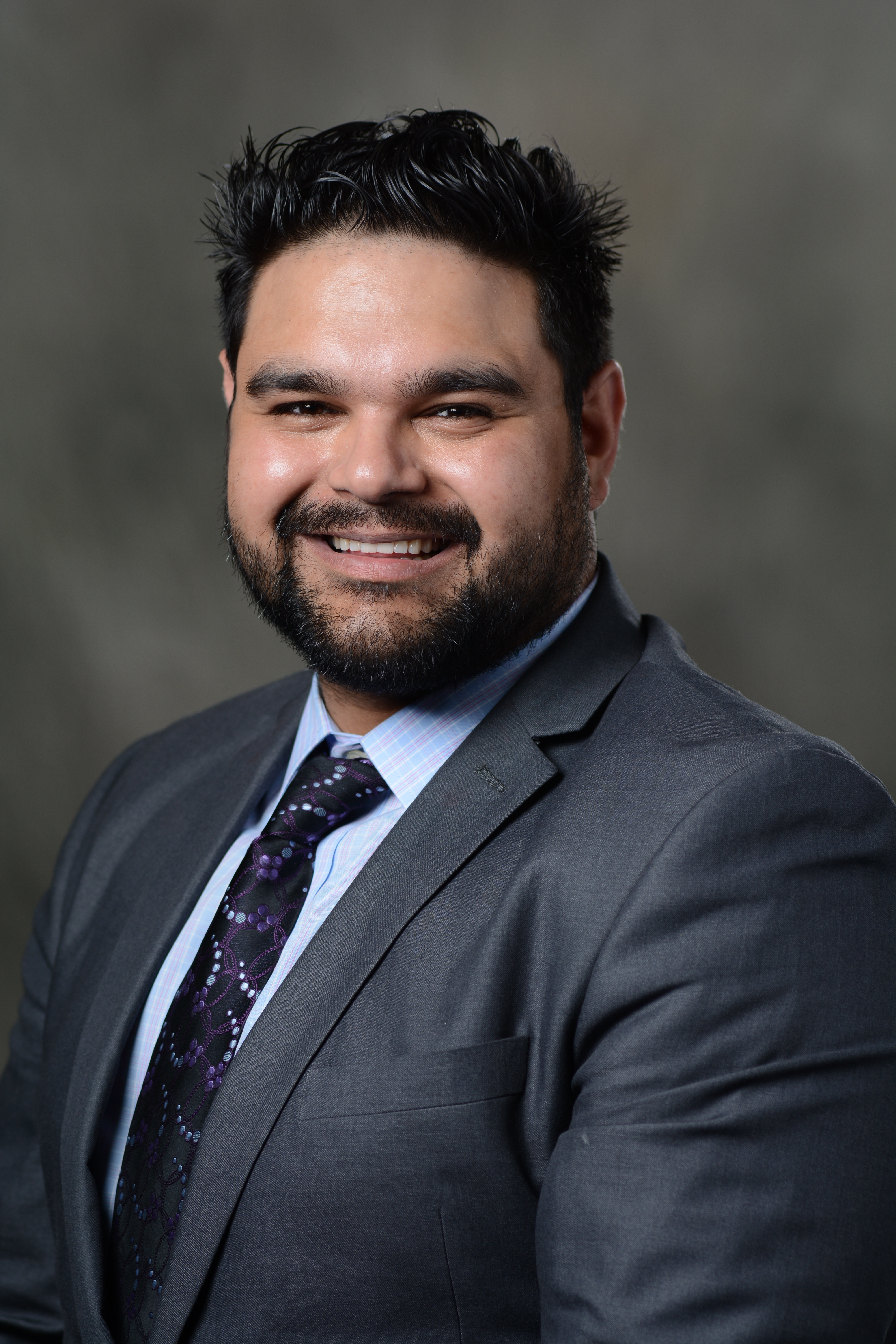 Viren Kaul, MD
Project Lead, 'Read' Curation Initiative
Dr. Viren Kaul is a Pulmonary and Critical Care Medicine fellow based in New York City. His academic interests lie in Interventional Pulmonology and pleural diseases. He is keenly interested in quality improvement research as well as medical education. He believes the path forward for medicine lies in passionate clinical educators and he sees himself at an academic institution, closely involved in teaching students, residents and fellows. When not at work, he enjoys spending time with his wife, Lauren and two pups. They can often be found exploring New York City on foot. A recent Rangers fan (despite the playoffs performance), he can be heard singing the goal chant during the hockey season with his friends and colleagues!
Benjamin Geisler, MD, MPH
Contributor, Read Curation Team, Health Economics
Benjamin Geisler, M.D., M.P.H. is a board-certified internist who practices hospital medicine at Massachusetts General Hospital. He is an international medical graduate from Germany (Charite -Universitaetsmedizin Berlin) and completed a categorical internal medicine residency at NYU School of Medicine in New York City, NY. Prior to clinical training, Ben was a Post-doctoral Research Fellow in
decision science at Massachusetts General Hospital and also completed a Master's degree in Public Health at the Harvard T.H. Chan School of Public Health.
Ben is also a health services researcher, decision-analytic modeler, and health economist; he previously served as a co-editor of Value in Health and is currently on the editorial board of Pharmacoeconomics. He is particularly interested in cardiovascular diseases and their prevention, antimicrobial prescribing, rare diseases and diagnostic dilemmas across medical sub-specialties.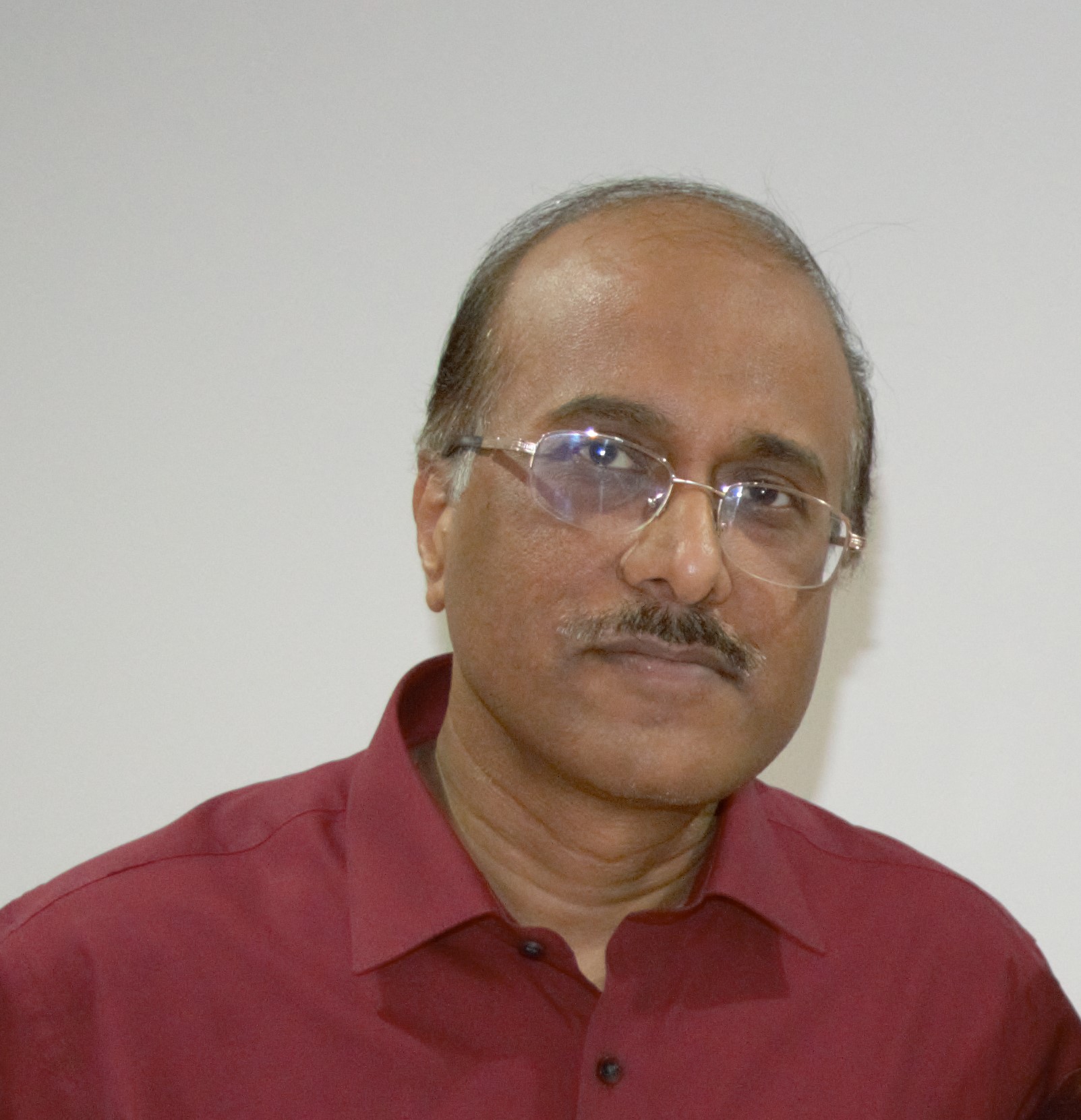 Deepak Chandra, MBBS, MD, MRCP, FRCPath
Contributor, Read Curation Team, Hematology
Dr Deepak Chandra is a Consultant Haematologist and Director of the Staffordshire Thrombosis and Anticoagulation Centre. His interests include haemostasis and thrombosis as well as immune thrombocytopenia. His professional roles include guidelines author, researcher and Royal College examiner.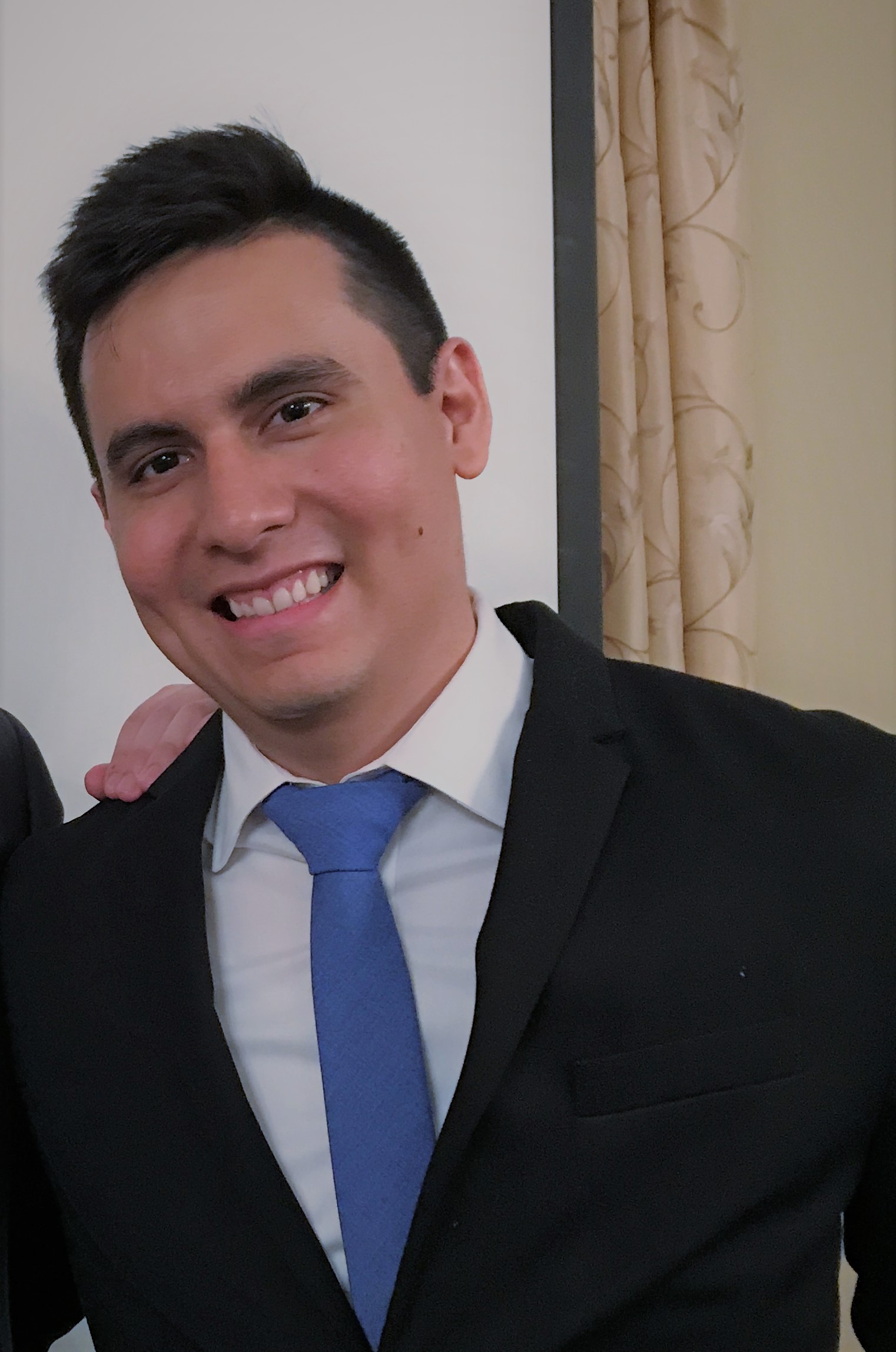 Jose Rubio, MD
Contributor, Read Curation Team, Rheumatology
Dr. Rubio was born and raised in Guayaquil, Ecuador. After obtaining his medical degree at the University of Guayaquil in Ecuador, he completed Internal Medicine Residency at MetroWest Medical Center in Framingham, MA, a community hospital where he served a diverse population, working to reduce disparities in care among vulnerable patient populations. During his residency training, he collaborated with the Division of Rheumatology at Boston Medical Center, evaluating the correlation of senescence biomarkers in serum and synovial fluid in patients with osteoarthritis. Then, he served one more year at MetroWest Medical Center, as Chief Medical Resident, improving his skills as an educator. Currently he is a rheumatology fellow at BIDMC/Harvard University and he is interested in graduate medical education, teaching evidence-based medicine and patient-centered clinical/translational research. He enjoys outdoor activities, soccer, and cooking.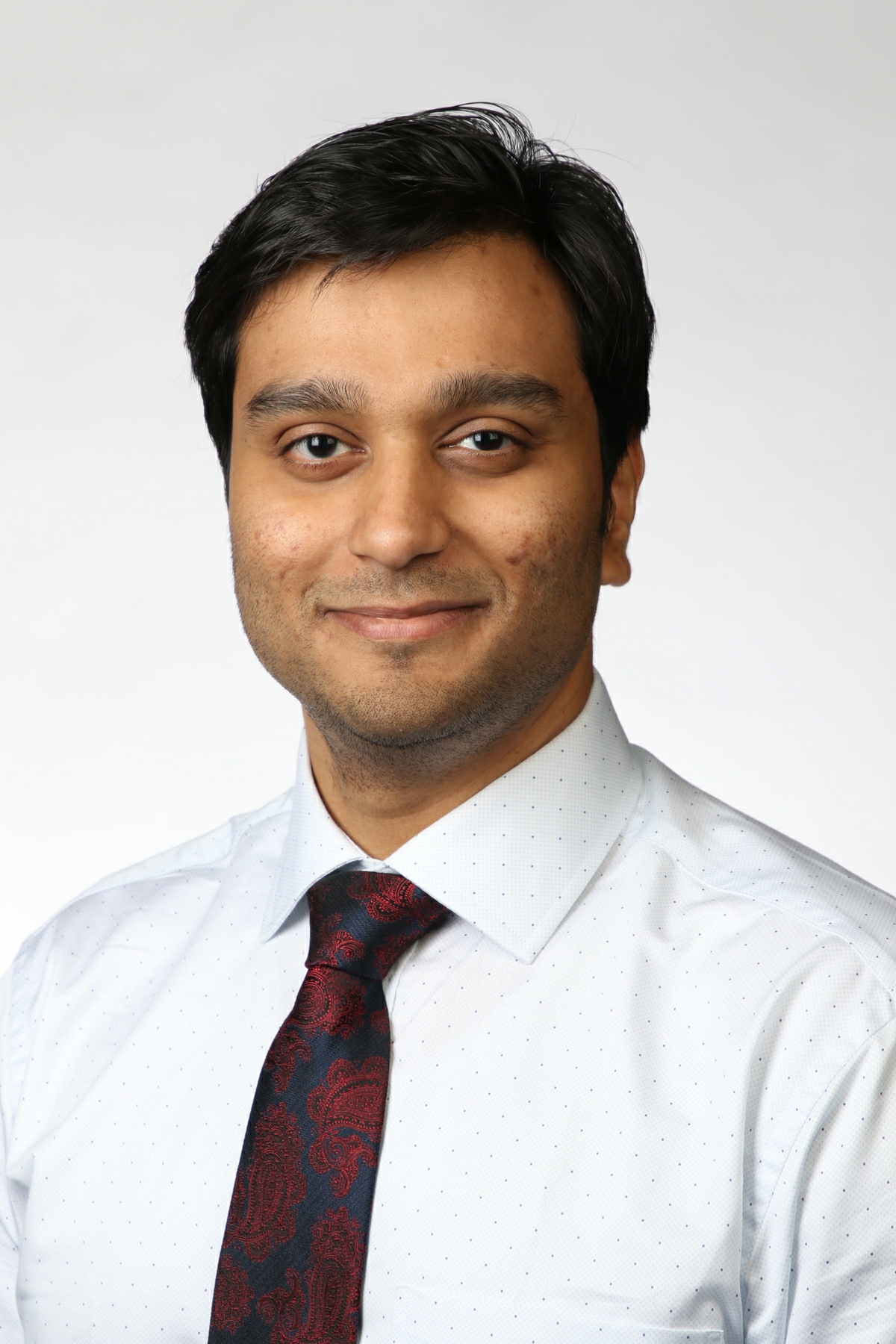 Mayur Narkhede, MD
Contributor, Read Curation Team, Hematology/Oncology
Dr. Mayur Narkhede is an assistant professor at University of Alabama, Birmingham. He received his medical degree from K.J.Somaiya Medical College, India in 2012. He completed his residency in Internal Medicine at the Cleveland Clinic Foundation from 2013 to 2016 and thereafter, a Hematology and Medical Oncology fellowship from Georgetown University in Washington, D.C. He was the chief fellow from 2018 to 2019 and has a special interest in medical education. His research interest involves studying imaging biomarkers and clinical trial designs in indolent non-Hodgkin lymphomas. In his free time, he enjoys running and hiking with his wife.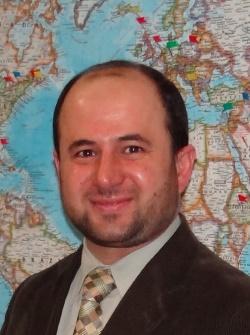 Layth Mula-Hussain, MB ChB, MSc, EF
Contributor, Read Curation Team, Radiation Oncology
Layth Mula-Hussain is a physician in radiation oncology and a certified clinical investigator, with an interest in global oncology, academia, and cancer control programs. He was the Founding Chairman of the first board-certified radiation oncology training program in Kurdistan – Iraq (2013 – 2017). He moved to North America to lead "Together for Cancer Control" in Canada, and became a member of the Board-Of-Directors of Rayos Contra Cancer in the U.S. During his 17-year journey in oncology, he joined "Mosul Oncology and Nuclear Medicine Hospital/University of Mosul", "King Hussein Cancer Center", "Tom Baker Cancer Center/University of Calgary", "Zhianawa Cancer Center/Kurdistan Board of Medical Specialties / University of Sulaimani", and "Cross Cancer Institute/University of Alberta".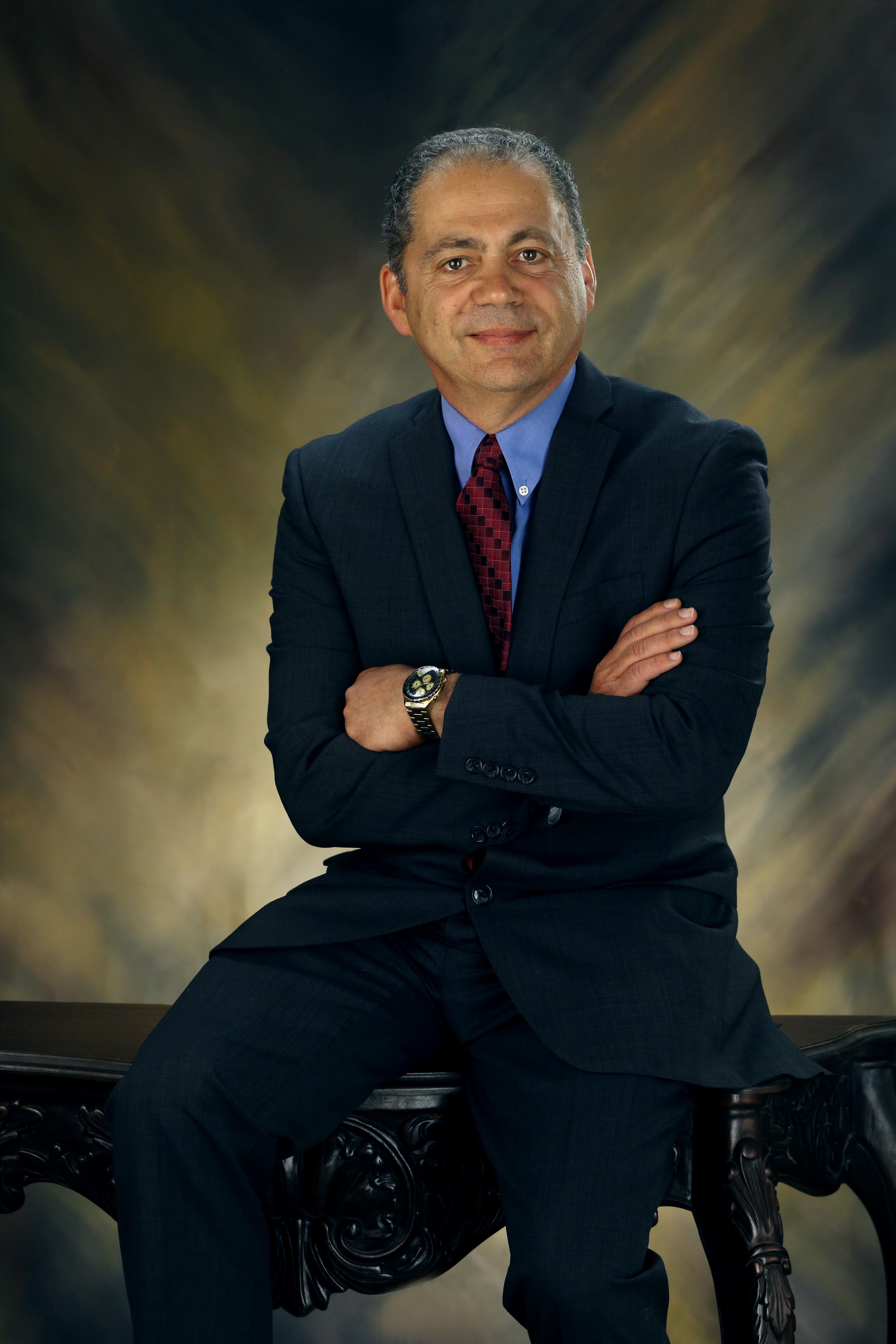 Ernesto Brauer, MD, RDMS, RDCS, ASCeXAM, CCMeXAM, FACP, FCCP, D, ABSM
Contributor, Read Curation Team, Critical Care
Ernesto is a Pulmonary, Critical Care, and Sleep and Telemedicine physician with 30 years of experience. He is passionate about learning the science of medicine and teaching the younger generation what he has learned throughout his many years of practice. His interests revolve around Ultrasound, Difficult Airway and building an EMR that improves the delivery of healthcare. He is also very interested in databases with medical information, such as QxMD. His passion outside of medicine is Aviation, in which he has learned many things that he enjoys applying to his day to day practices.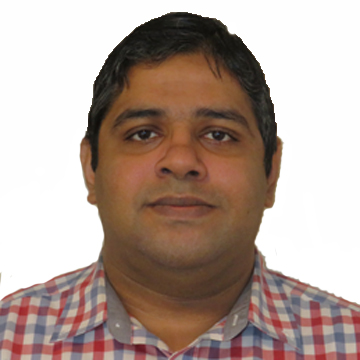 Paramarajan Piranavan, MD
Contributor, Read Curation Team, Rheumatology
Paramarajan was born and raised in Sri Lanka and obtained his medical degree at University of Colombo, Sri Lanka with an interest in  clinical research, graduate medical education, and teaching evidence based medicine. He then completed his internal medicine residency training at Saint Vincent hospital in Worcester, Massachusetts. Paramarajan is currently a rheumatology fellow at SUNY upstate medical university in Syracuse, New York. His special interests are vasculitis, Ig G4 related disease, and Lupus.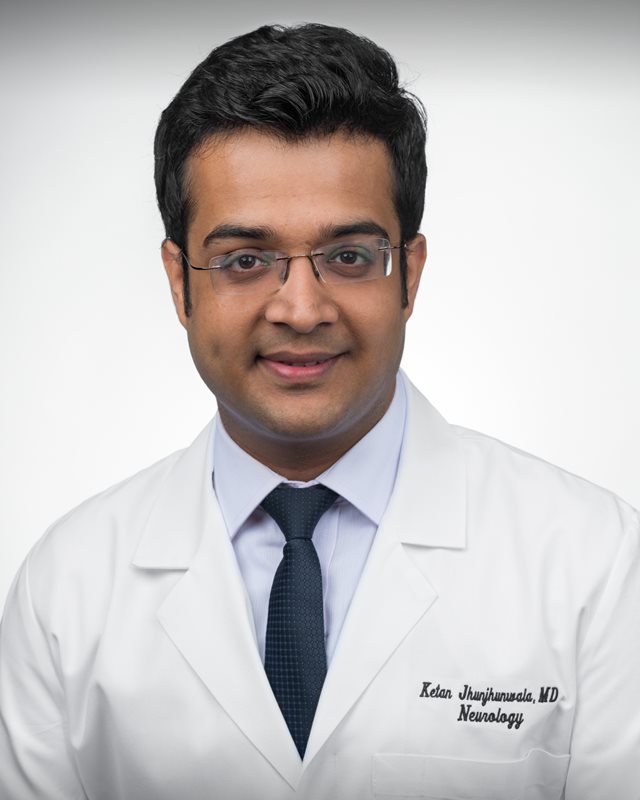 Ketan Jhunjhunwala, MD
Contributor, Read Curation Team, Neurology
Dr. Jhunjhunwala is a PGY 4 neurology resident at Prisma Health/University of South Carolina. After finishing medical school, he pursued a PhD in Clinical Neurosciences from the prestigious National Institute of Mental Health Neurosciences in Bangalore, India. His research primarily involves studying eye movement abnormalities and their correlation with advanced structural and functional MRI in neurodegenerative diseases. Dr. Jhunjhunwala is currently residing in Columbia, South Carolina awaiting his results for Interventional Pain Fellowship.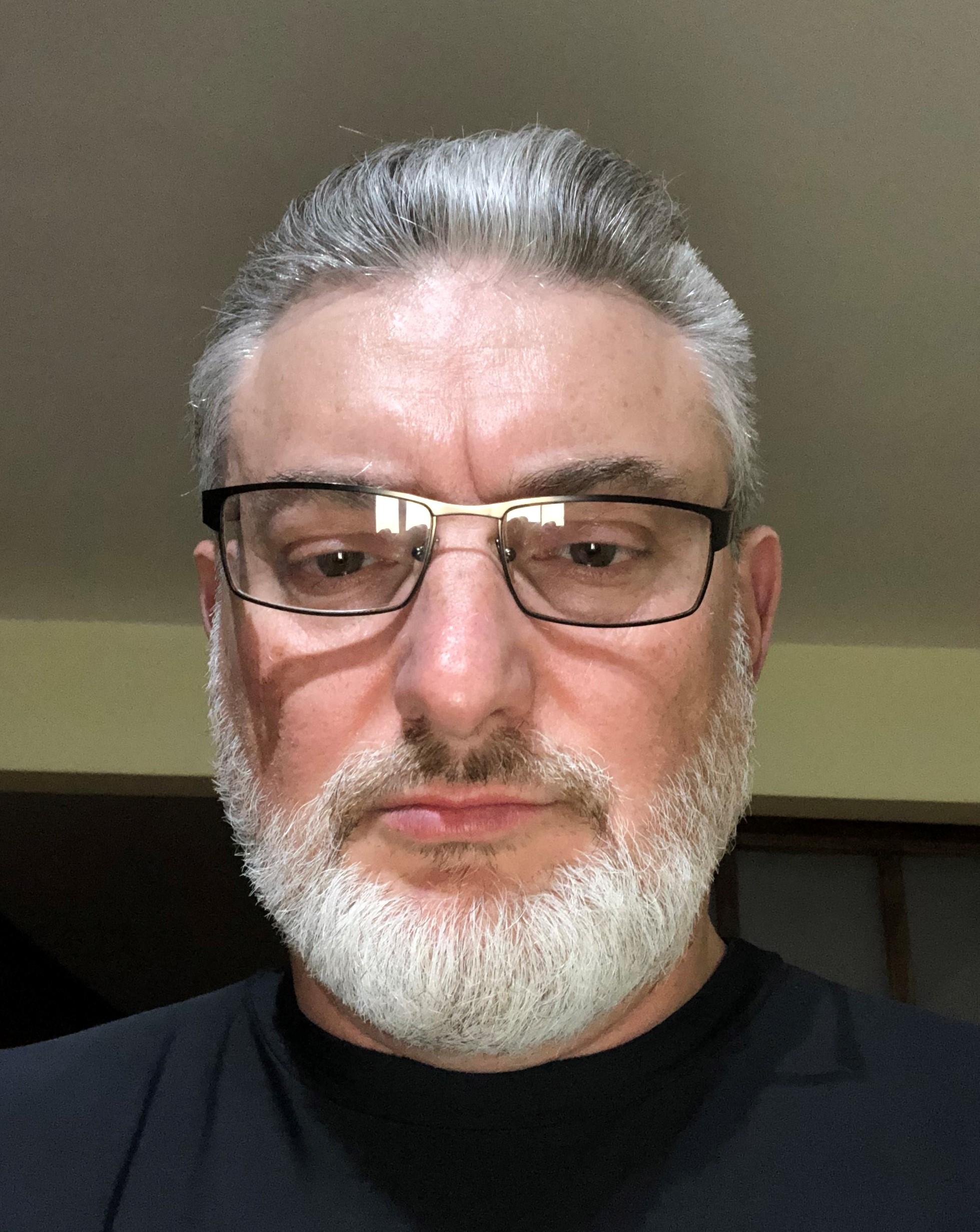 Michael Schuster, MD
Contributor, Read Curation Team
Dr. Michael Schuster is a physician with more than thirty years of clinical experience. Receiving his medical degree, magna cum laude, at Stavropol State Medical Academy in 1982, Dr. Schuster immigrated to the United States in 1990. He completed an internship in Internal Medicine at New York Downtown Hospital before later completing a Physical Medicine and Rehabilitation residency (Mount Sinai Medical Center, NY). Later, Dr. Schuster completed a fellowship in Pain Management in 1996 at the Medical University of South Carolina. Thereafter, he was a medical coordinator at Kingsbrook Medical Center before opening his own private clinic in New York City. Finally, seeking a quieter place than New York City, he became a Medical Director of the Inpatient Rehabilitation wing at Mercy Regional Health Center in Manhattan, Kansas and also ran his private clinic. Today, Dr. Schuster is not practicing and is working on his book but considering return to the clinical practice.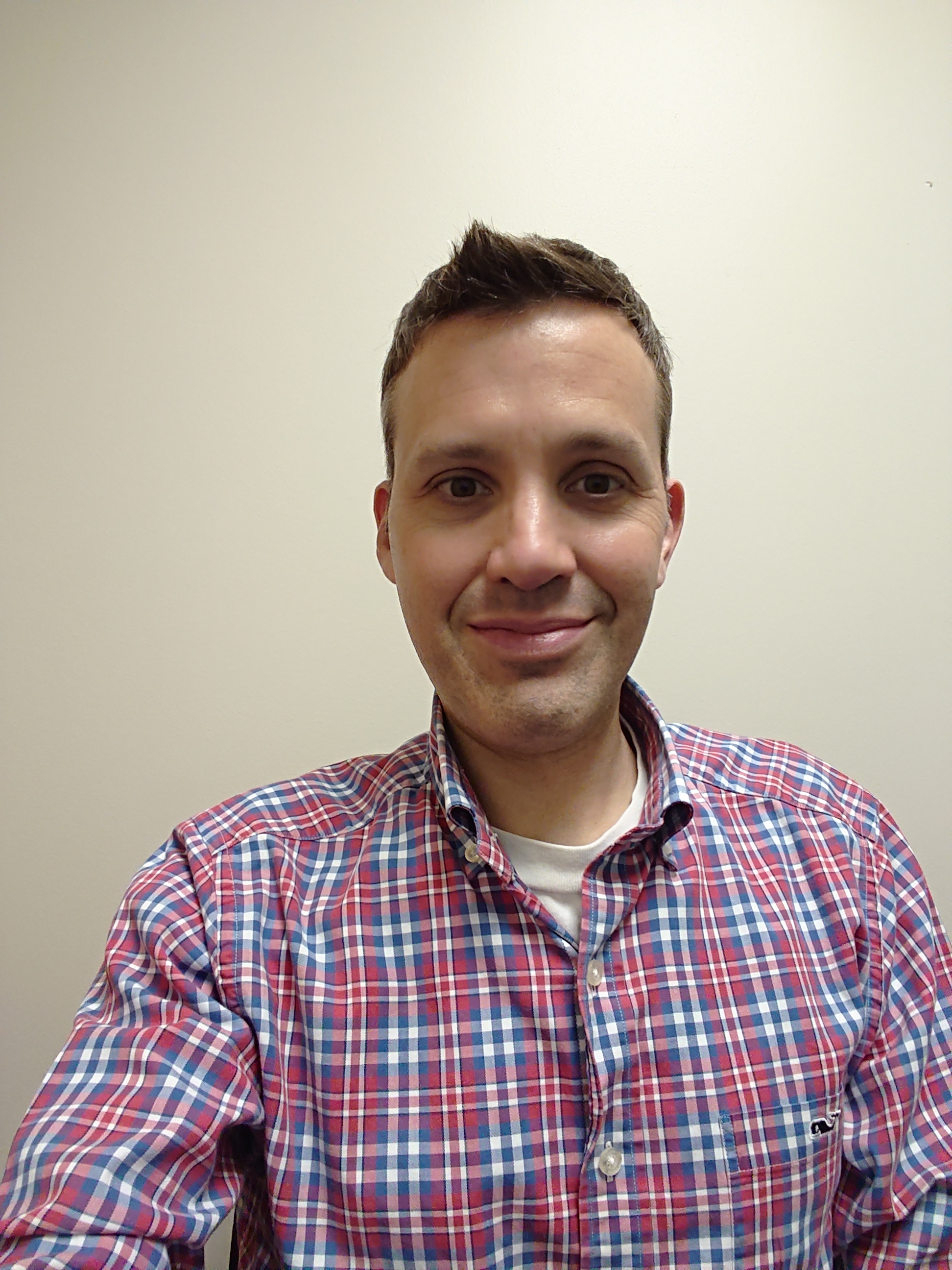 Anthony Mistretta, MD
Contributor, Read Curation Team
After receiving his BA in biochemistry from Bowdoin College in Brunswick, ME and his MD from Tufts University in Boston, MA, Dr. Mistretta spent the subsequent 14 years of his career practicing internal medicine, initially in the primary care setting and then as a full-time hospitalist. During his years caring for patients in all stages of illness, he found himself gravitating towards those with the most complex conditions, facing the most difficult medical decisions. Guiding conversations with these patients and their families became the most rewarding facet of his occupation, and so he made a decision in 2014 to make this work his singular focus. Leaving full-time practice, he enrolled in a one-year palliative care fellowship at Dartmouth-Hitchcock Medical Center in New Hampshire. In July 2015, he relocated to southern Oregon, serving as the Medical Director of Palliative Care Services at Asante Rogue Regional Medical Center. Four years later, he moved into his current position as Medical Director of Palliative Care at Mercy Hospital, Northwest Arkansas. He is ABIM board certified in Hospice and Palliative Medicine.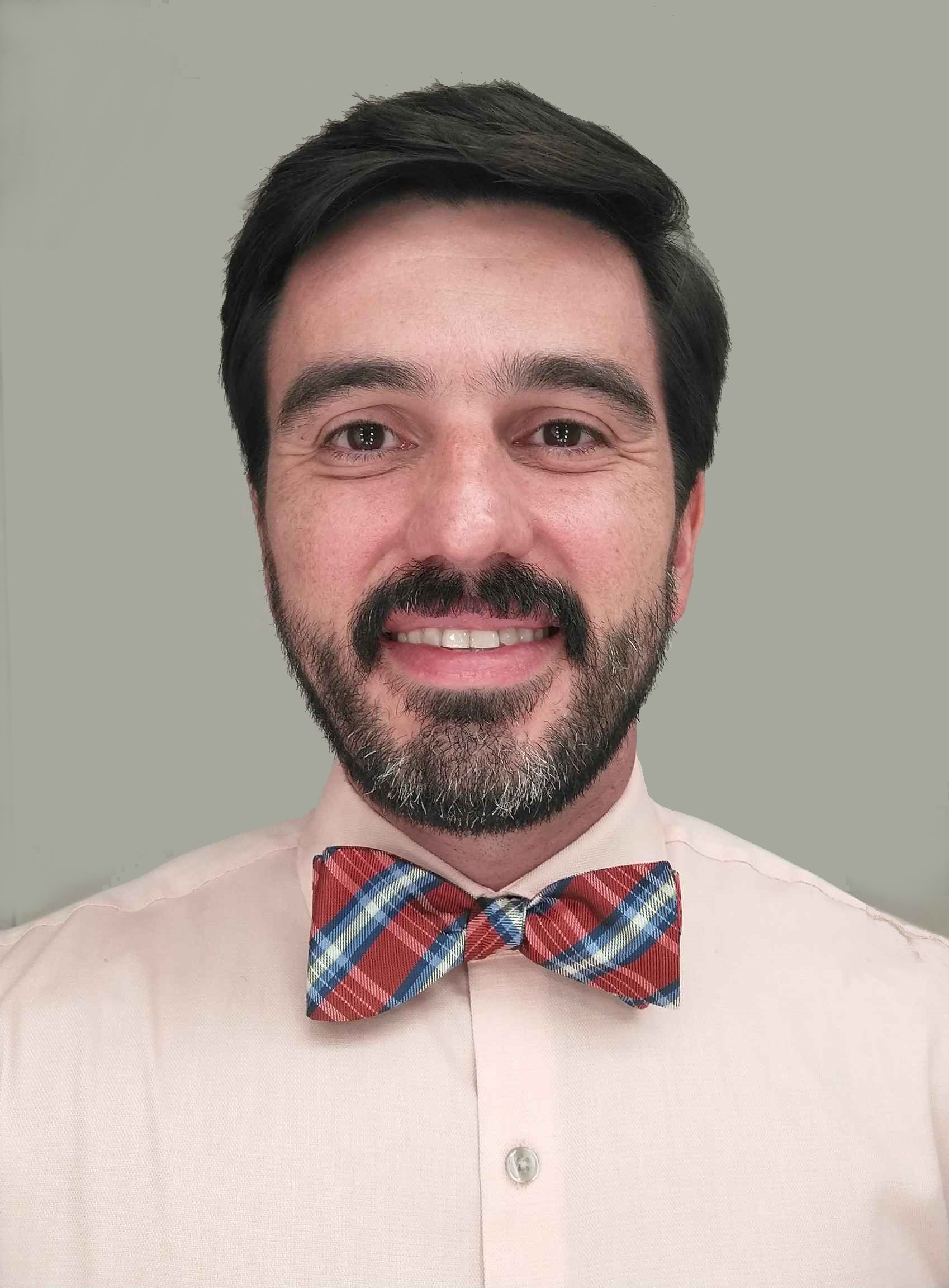 Vitor Moutinho, MD, MSc
Contributor, Read Curation Team
Vitor Moutinho received his Doctor of Medicine degree from State University of Para in Brazil, specialized in Surgery at University of Sao Paulo, subspecialized in Surgical Oncology at Memorial Sloan Kettering Cancer Center in New York, and pursued a Master of Science Degree in Epidemiology at Harvard TH Chan School of Public Health in Boston. Main research interests include Oncology, Surgical Oncology, Pancreatic, Biliary and Liver Cancers, Global Health and Social Change.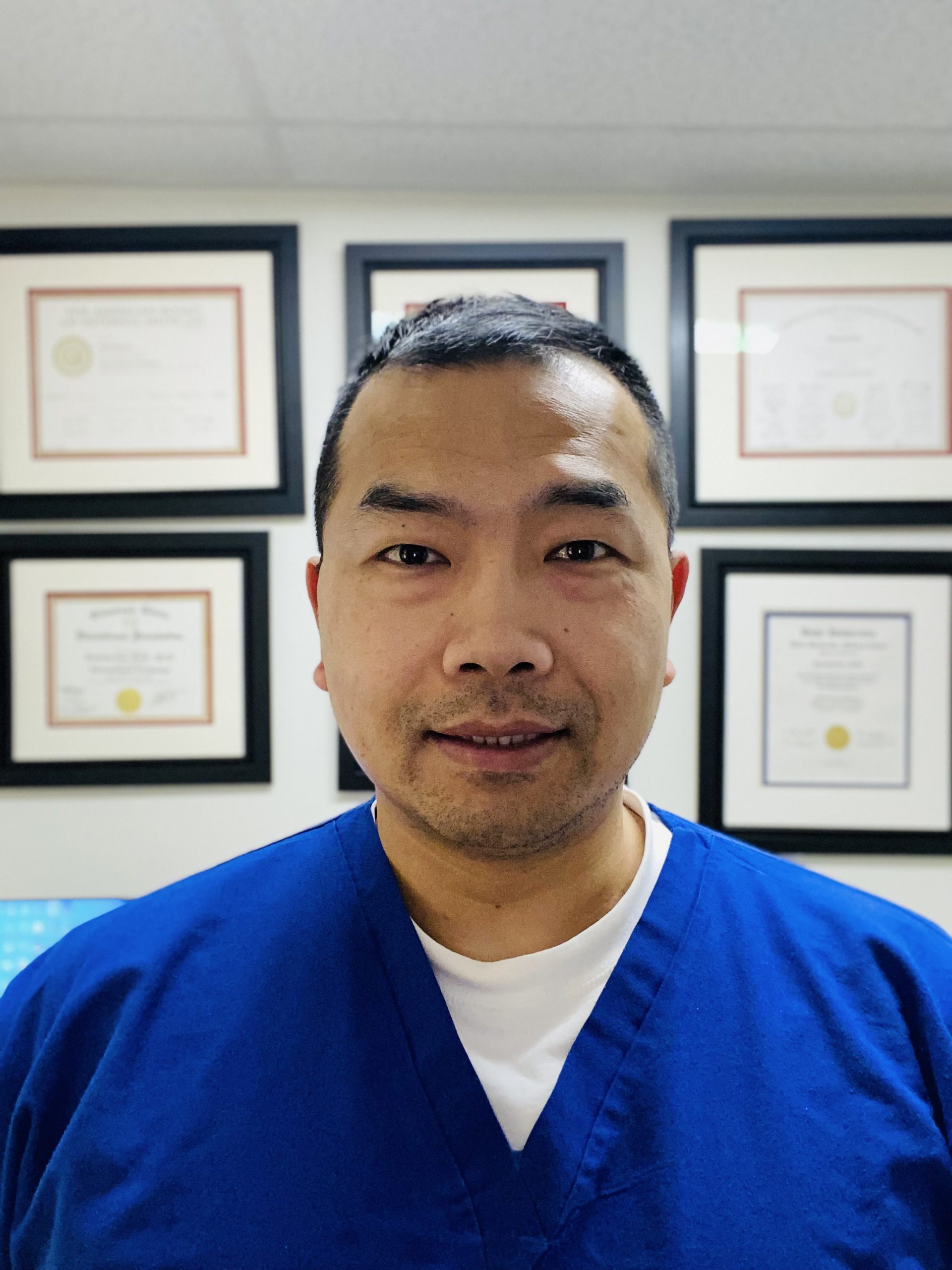 Junyang Lou MDPHD, FACC, FSCAI, RPVI
Contributor, Read Curation Team
Junyang "JL" Lou graduated from the medical scientist training program (MSTP) at Washington University School of Medicine.  He decided to focus his clinical interests on cardiovascular medicine during residency at Duke University, and eventually completed fellowship in general and interventional cardiology at the Cleveland Clinic. Dr. Lou's clinical and research interests involve cardiovascular interventions, vascular and thrombosis biology, as well as preventive cardiology.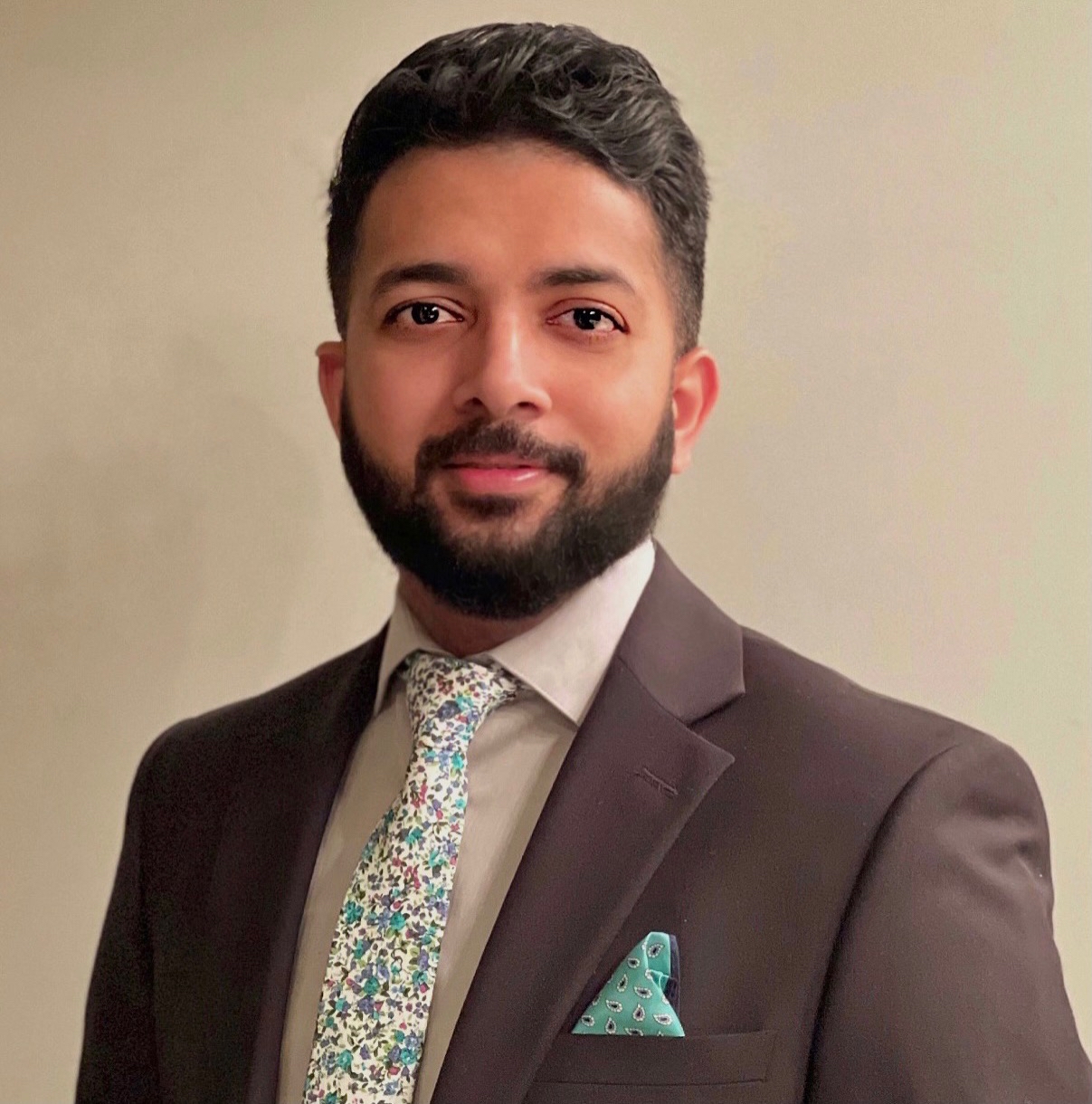 Aasems Jacob, MD FACP
Contributor, Read Curation Team
Dr. Aasems Jacob is a practising hematologist-oncologist at Pikeville Medical Center, Pikeville KY and adjunct faculty at Kentucky College of Osteopathic Medicine. He completed medical school from University of Kerala, India and residency in Internal Medicine from Monmouth Medical Center, NJ, and underwent fellowship in Hematology and Oncology from University of Kentucky where he also served as the Chief Fellow. His clinical and research interests in the specialty include thoracic oncology, immunotherapy and healthcare disparities.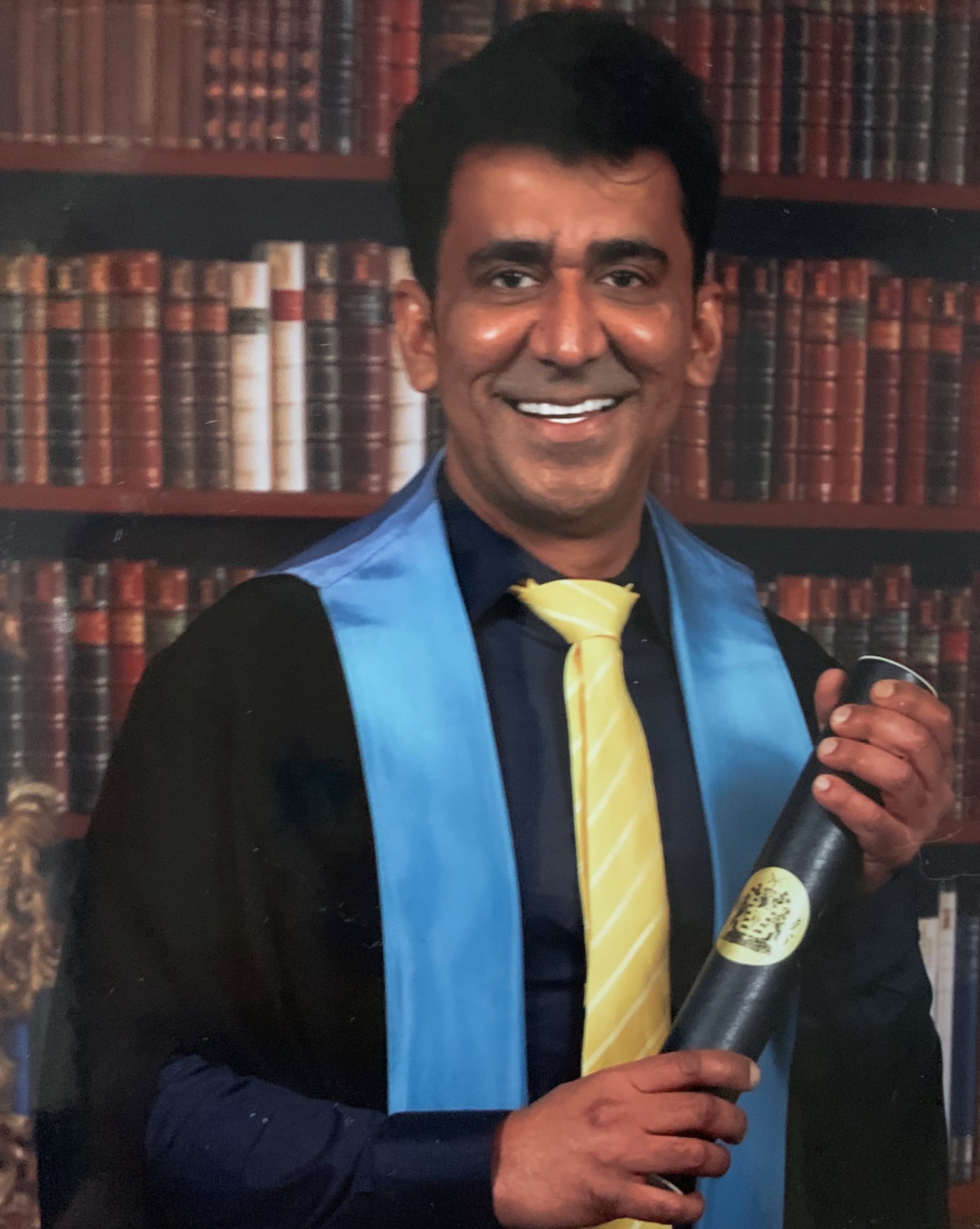 Mutahar Tunio, MD, FRCR, FCPS
Contributor, Read Curation Team
Dr. Mutahar Tunio is currently working as a consultant clinical oncologist at Swansea University Health Board. His primary interests are in colorectal, urological, and gynaecological tumours chemotherapy, and radiotherapy management. He has published more than 100 research articles in prestigious journals and actively participates in clinical trails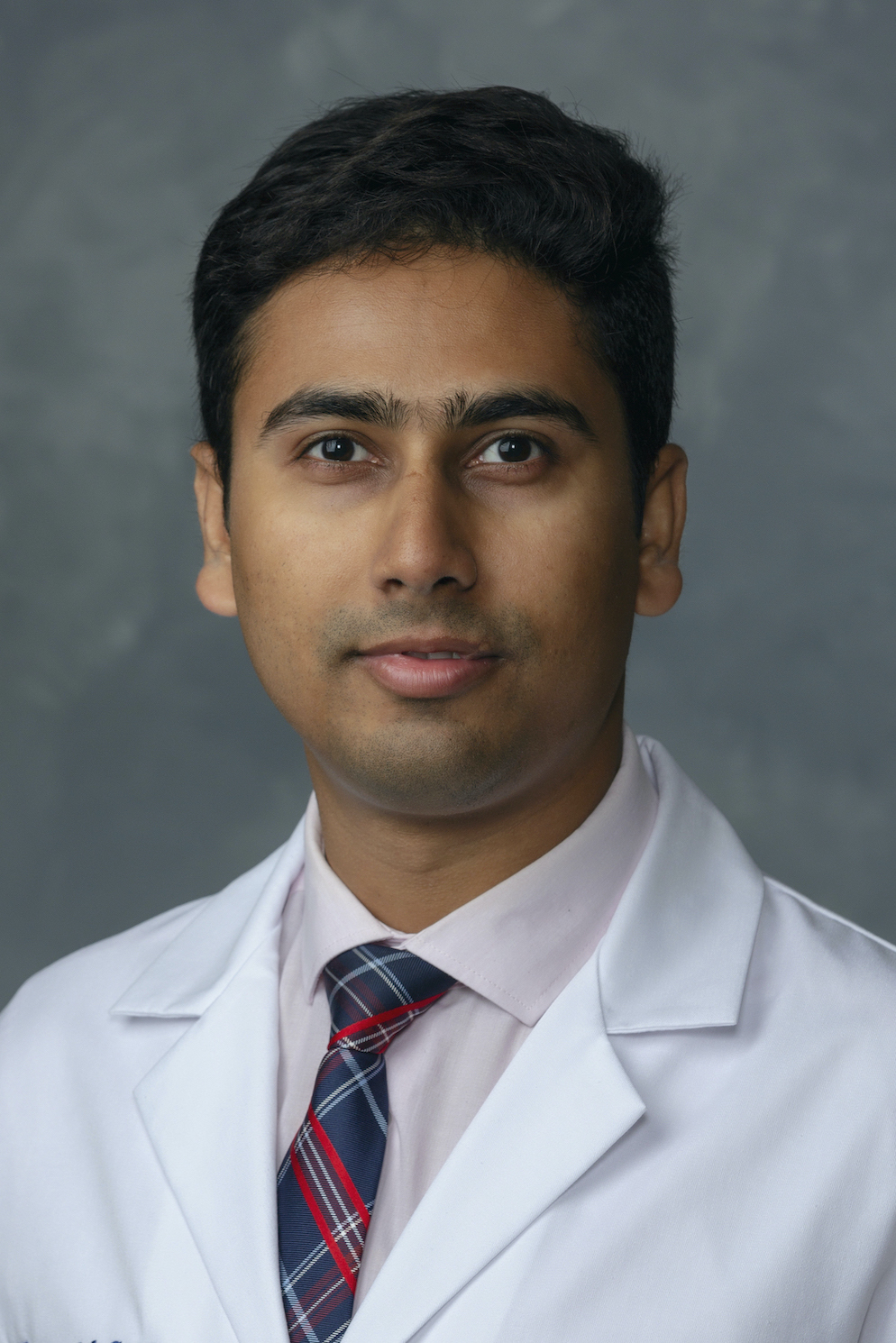 Rishi Raj, MD
Contributor, Read Curation Team
Dr. Raj is Director of Division of Endocrinology, Diabetes, and Metabolism at Pikeville Medical Center, KY, and an adjunct faculty at the University of Pikeville – Kentucky College of Osteopathic Medicine. He received his medical degree at Monmouth Medical Center in New Jersey, USA, and did a fellowship in Endocrinology, Diabetes, and Metabolism at the University of Kentucky in Lexington, USA. He is dual board-certified in Internal Medicine and Endocrinology. He has published more than 50 peer-reviewed articles and presented at multiple national and international scientific meetings. He has been invited reviewer for over 100 articles for more than 25 journals. Dr. Raj is actively involved in conducting research with a special focus on new technologies in diabetes management and disparity in diabetes care. He also teaches medical students at the University of Pikeville- Kentucky College of Osteopathic Medicine.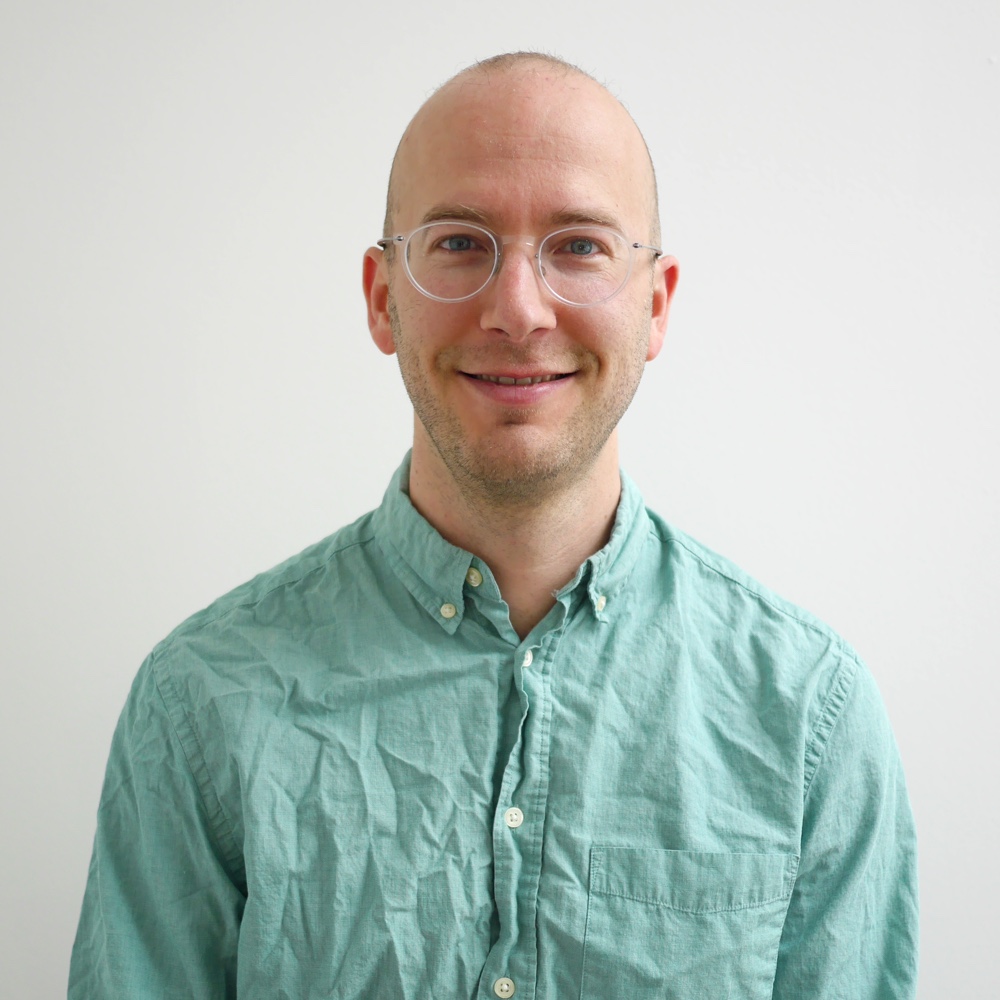 Chan Kruse
CTO & Co-Founder
Chan Kruse graduated from Engineering Physics at the University of British Columbia. However, his true passion for design and creativity has propelled him to lead the user interface and user experience teams at QxMD. His goal is to create clean and elegant solutions to help healthcare professionals with their daily practice. When he's not at work, you can find him exploring the beautiful trails on Vancouver's North Shore.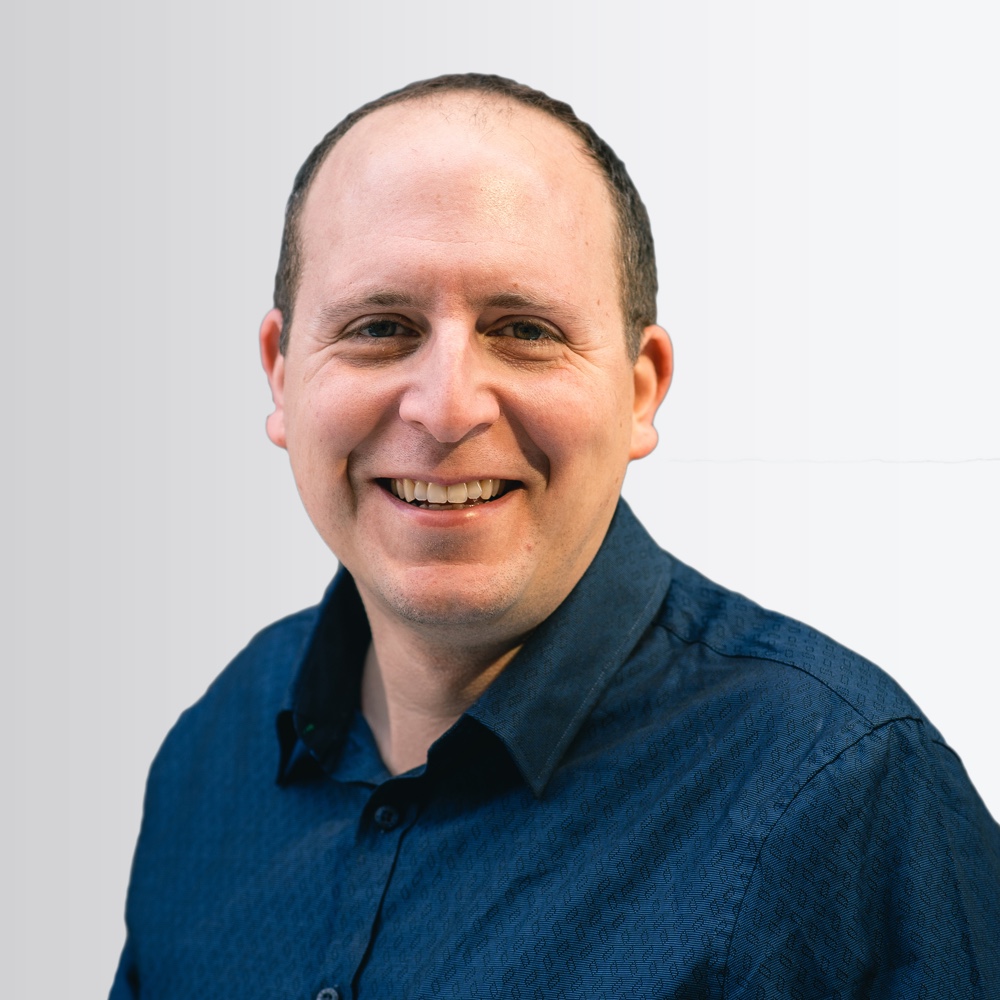 Daniel Schwartz, MD, FRCPC
CEO & Co-Founder
Dr. Daniel Schwartz is a clinical assistant professor at the University of British Columbia and received his clinical training at the University of British Columbia and the University of Toronto.
His clinical interests are focused on peritoneal dialysis and interventional nephrology.  His keen interest in knowledge translation at the point of care and the intersection of information technology with clinical medicine led to him joining the founding team at QxMD.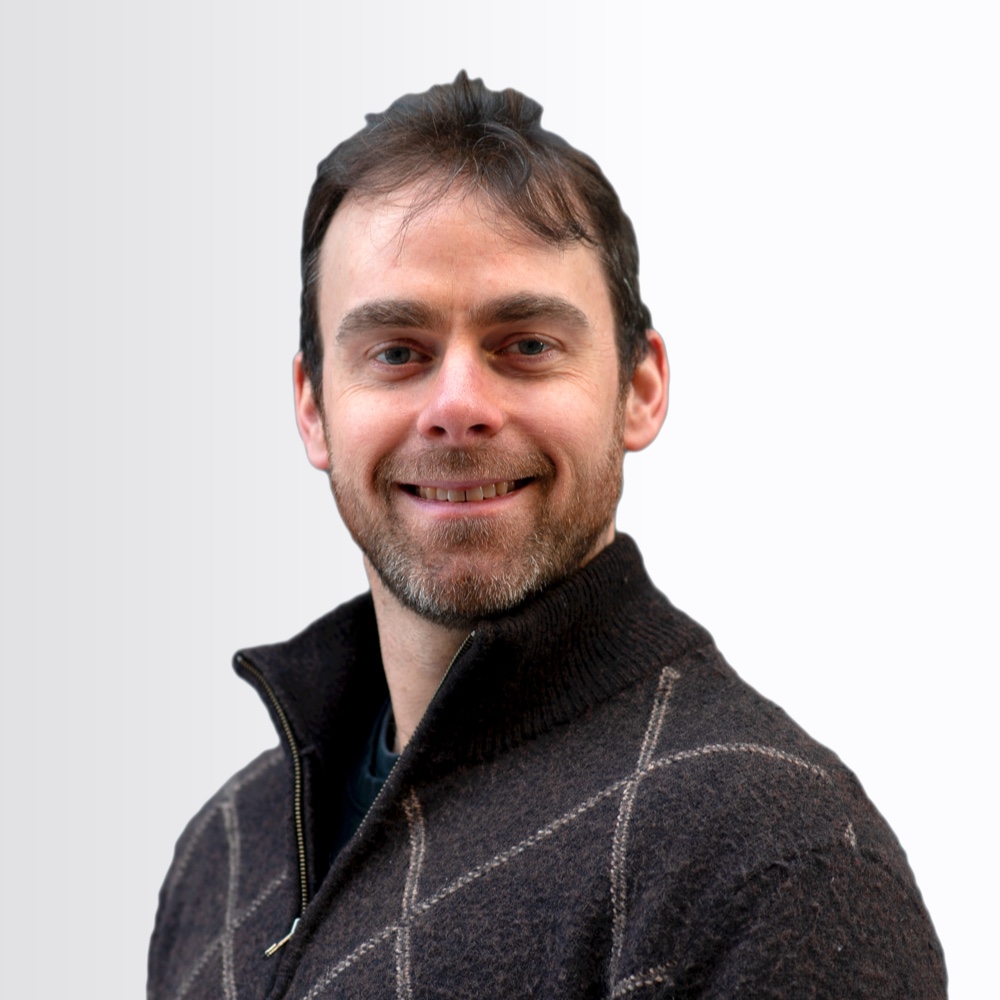 Stéphane Boyer
Senior Developer, Backend Services
Stéphane studied at École des technologies supérieure Montréal where he received his Masters of Engineering in telecommunications.  He joined the QxMD team and now leads server-side engineering at the company.  You'll catch him spending his free time doing CrossFit and running.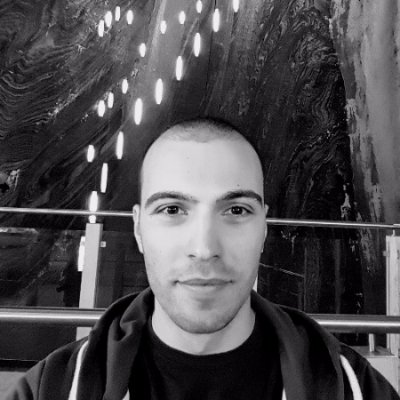 Cristian Bighea
Senior Developer, Full Stack
Cristian is a proficient software engineer with experience in back-end as well as front-end development, along with the occasional DevOps work. He loves making things scale and run fast & smooth. He is most likely found tending to a barbecue in his spare time.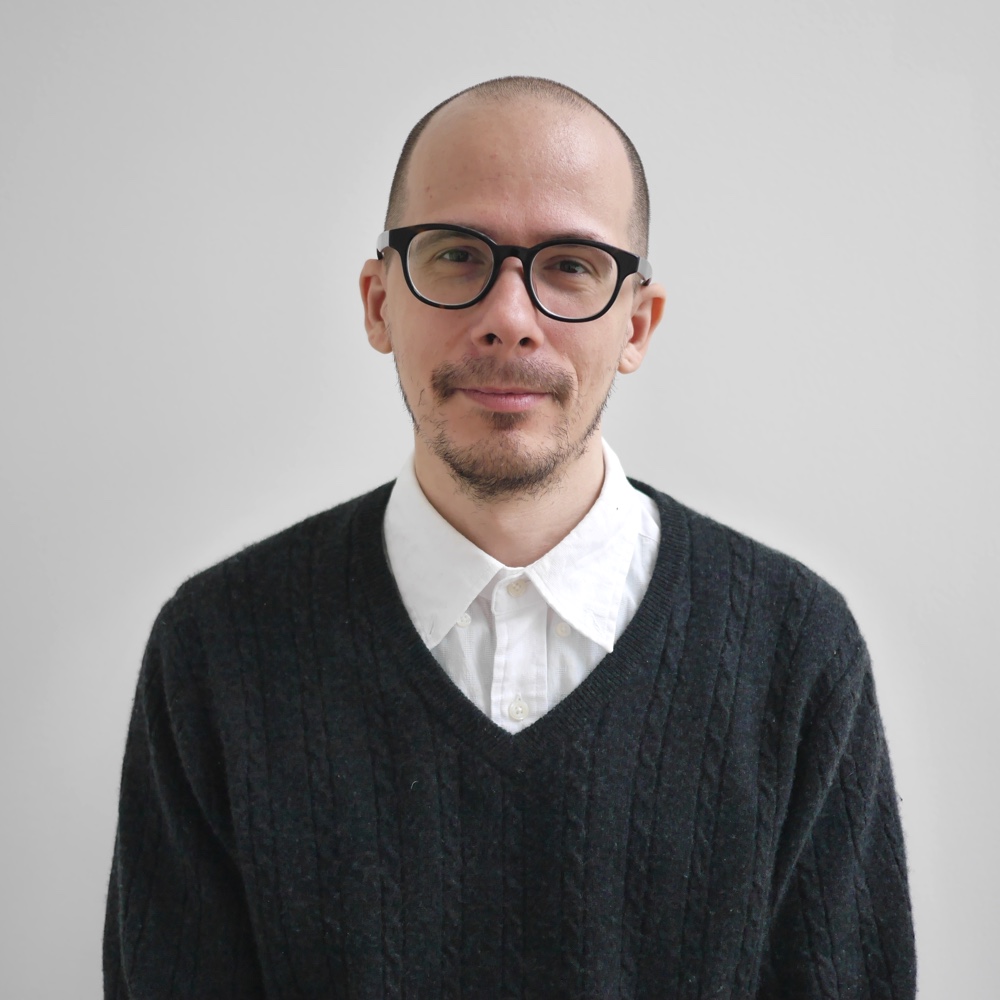 Dmitri Tcherbadji
Front-End Developer
During the past twenty years, Dmitri has built companies, products, and content that has found its way to tothousands of screens, pockets, and shelves. Today he is focusing on facilitating and creating beautiful, accessible experiences that matter using modern web technology.
Taylor Aucoin
Front-End Developer
Taylor is educated in many facets of what goes into making a great software product. Including, Web Development from Lighthouse Labs, UX Design from Brainstation, a current enrolment in Digital Marketing from RED Academy, and years of self-imposed study into cognitive psychology. With a thirst for learning, Taylor applies his tools towards adding great front-end features across the QxMD landscape. Outside of work he enjoys the great outdoors, travel, yoga, and music festivals.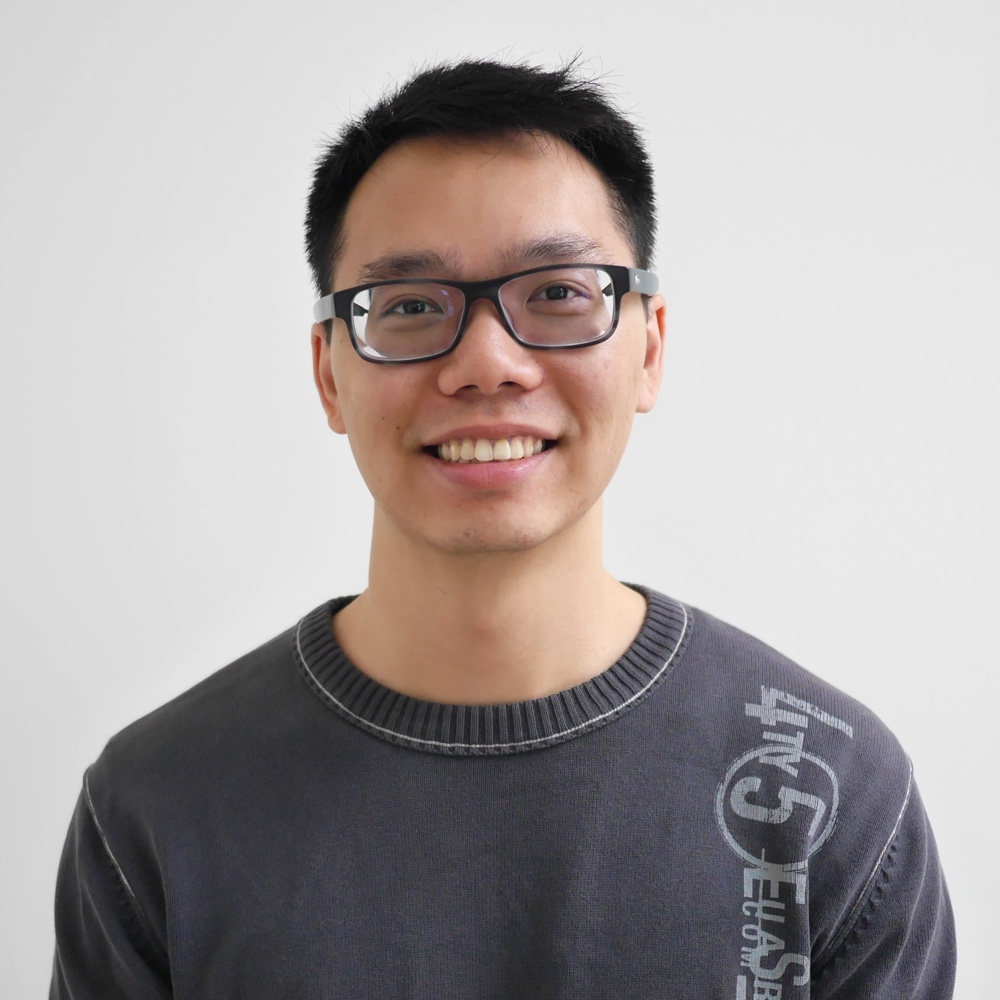 Darren Kong
Lead, Partner Success
Darren studied Business Management at the University of British Columbia and has a background in management consulting. He is passionate about working with talented people to solve interesting problems. He is focused on helping our partners maximize their value from our platform and improving our internal processes. He is often found in the gym emulating Olympic weightlifters or out on the golf course on a sunny day.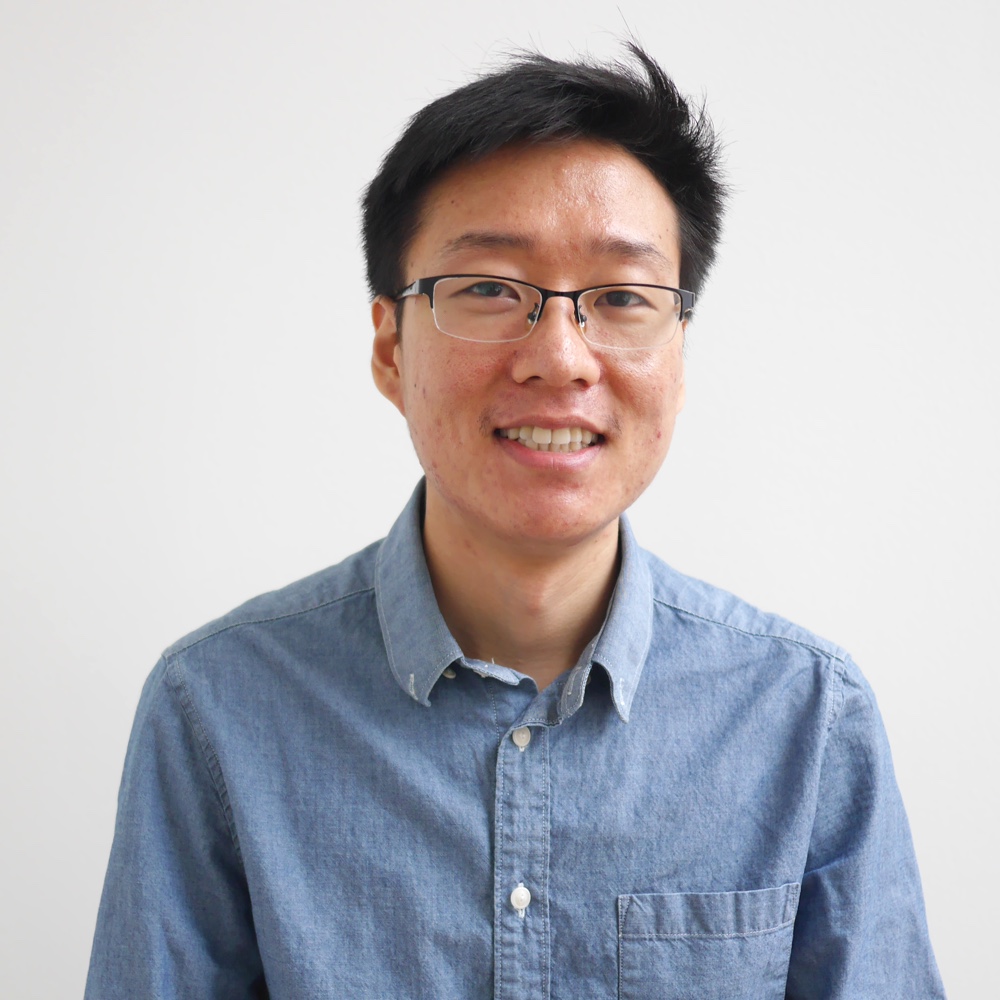 Ken Chi
User Champion
With his international background and a degree in political science from the University of British Columbia, Ken has been involved in various social entrepreneurial projects. He is passionate about project management, and solving issues through creative and innovative methods. In his free time you can catch him in the studio cooking up some beats or writing a verse.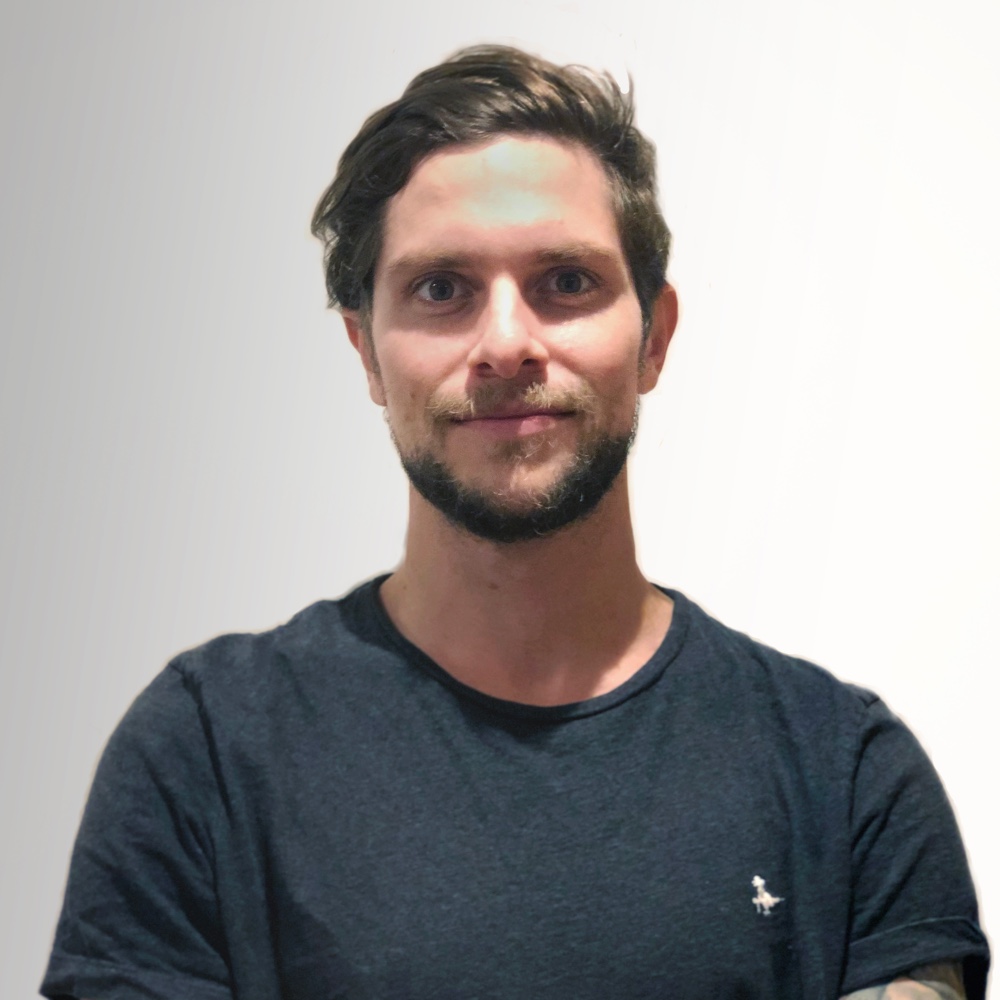 Jimmy Connoley
Head, Growth & Engagement
Jimmy comes from a digital marketing agency and sales background, and joined QxMD in 2016. He is passionate about developing strategies that help us grow our community of healthcare professionals and helping our clients get the most out of our platform.   In his spare time you can find him at one of British Columbia's famous parks or beaches with his dog!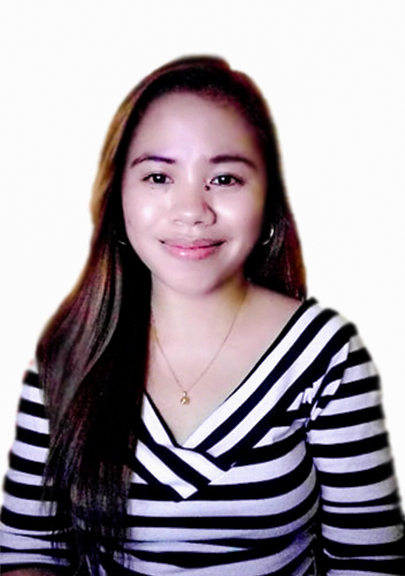 Grace Vergara
Digital Marketing & Partner Success
Grace obtained a Bachelor in Computer Technology and has been using her technological knowledge to excel in her digital marketing roles.  She previously supported Nestle Merchandising in a marketing role but left the corporate world to explore new opportunities. Grace has been thrilled to work with the QxMD team since 2016.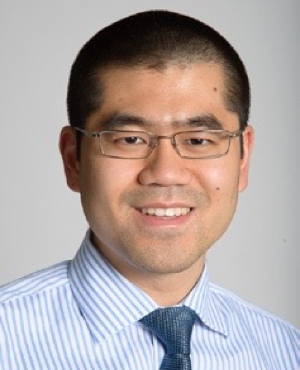 Dimas Yusuf, MD
Frontend Web Developer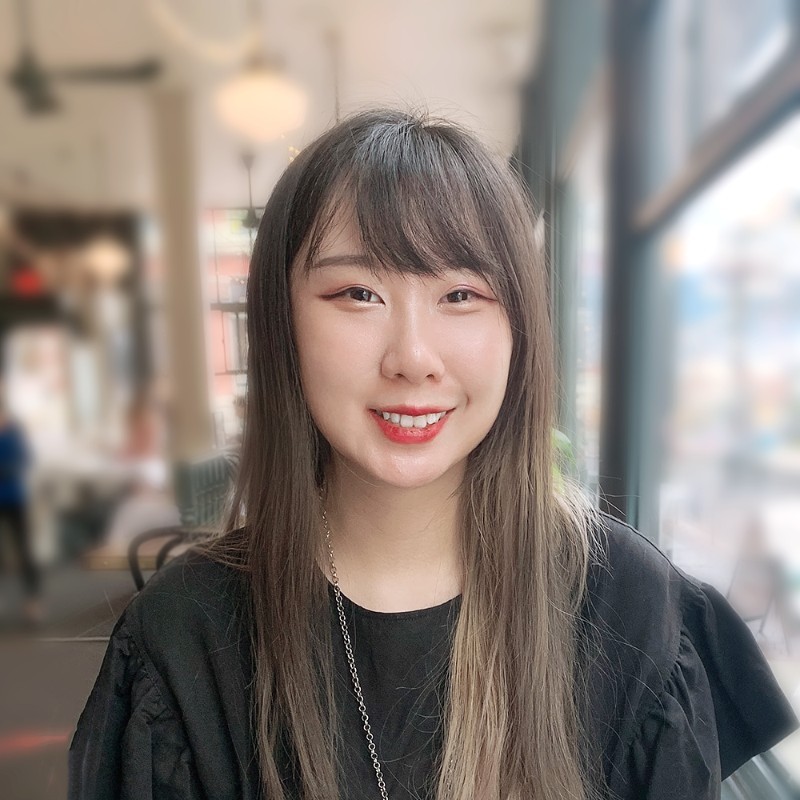 Vivian Chen
Jr. Product Designer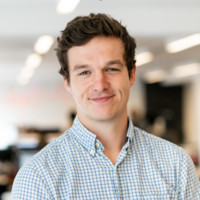 Joe Dickson
Copywriter
Joe has a medical communications background having spent the majority of his career working for medical education agencies. He loves to combine his passions for scientific research and storytelling to create meaningful and impactful content. In his spare time you'll likely find him working on his podcast or exploring BC's mountains.