We've noticed many of our users are using Read to share outstanding medical & scientific content with their Twitter followers.  As a result, we've added closer integration with Twitter.  As always, sharing with Twitter is simple.  Just tap on the sharing icon and choose "Share on Twitter".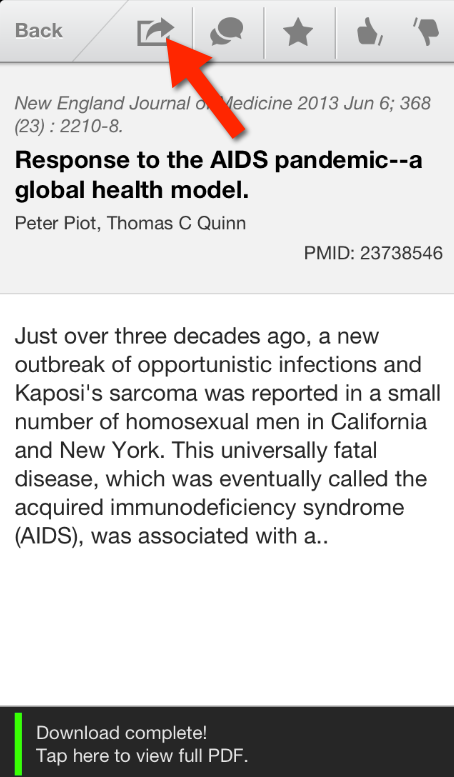 By integrating with Twitter cards, any articles shared to Twitter results in an excerpt of the article's abstract being displayed within Twitter.  As well, any Twitter followers with Read by QxMD installed can launch the abstract and full text with one tap.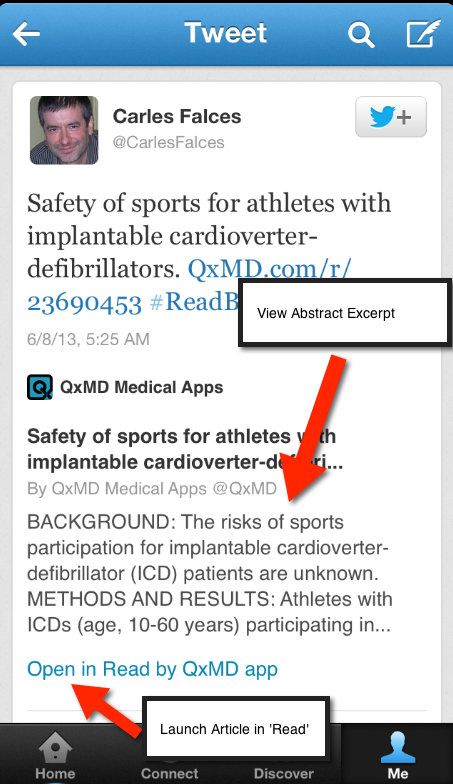 See the outstanding research being sharied on Twitter, right now.