We're recently released version 4.2 of Read.

What's new?
Support for following 'keywords' ie custom search terms
Do you have a specific interest like "diabetic retinopathy", "atrial fibrillation" or "neuroblastoma"? Read will track the entire scientific literature and alert you when new content is available about your chosen topics.
To add keywords to your profile, ensure you've updated Read, tap on the setting icon (picture of gears), then pick "Keywords to Follow".
Support for all of biological & health sciences.
We have added support for everything from cell biology to virology. Basic scientists and clinician scientists have wanted to use our app. Now they'll be able to.
To follow a basic science discipline, ensure you've updated Read, tap on the settings icon (image of gears), then pick "Specialties to Follow". Tap on 'Category' to see all our life science options.
1.
2.
3.
4.
5.
Read papers on the web, not PDF, when using your iPhone
We know that reading a PDF on an iPhone is limited by the small screen size. Now you can read articles on the web instead, if you prefer.  Just tap on the icon that says "HTML".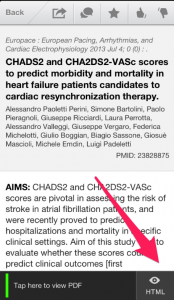 Looks great on the small screen: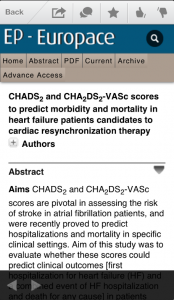 Don't forget, we've recently more support for Read on the web.
Give it a try: How to manage type 2 diabetes in medical and surgical patients in the hospital (Cleve Clin J Med 2011)
Use our PubMed search engine on the web, not just our app. Go to ReadbyQxMD.com and start finding the most relevant results to your searches.