'Calculate by QxMD' has been a highly-rated medical calculator and decision support tool for iPhone and iPod Touch.  After extensive requests from our user base, QxMD has released a new version with full iPad support.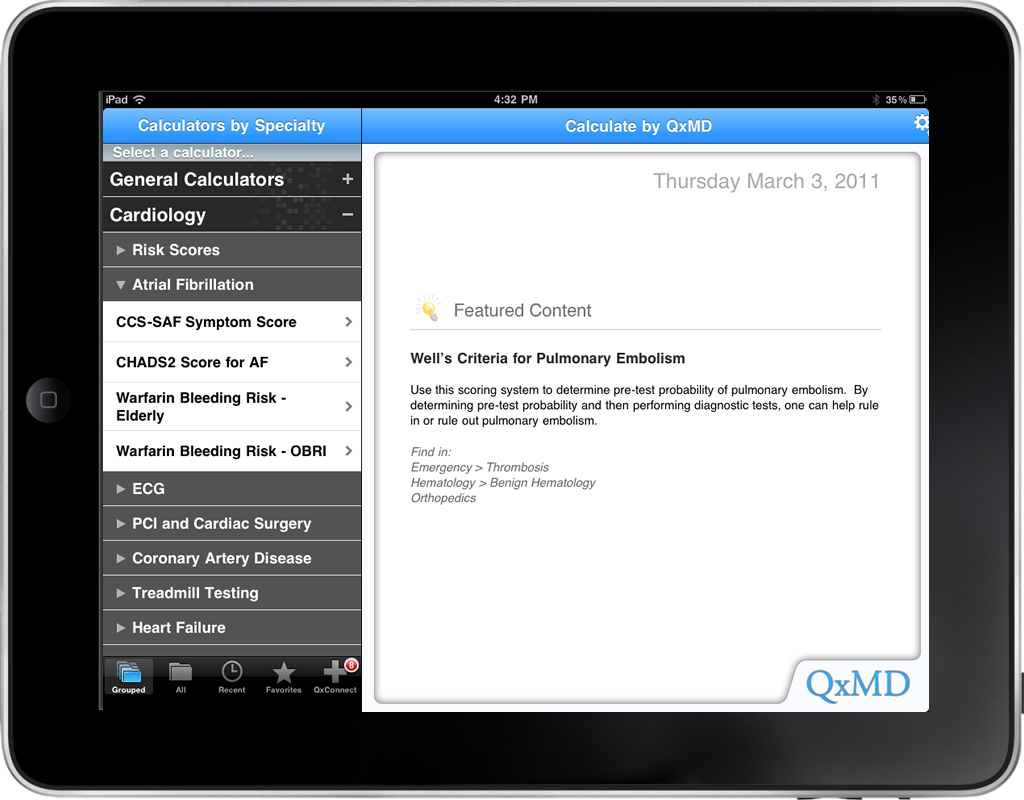 Ranked as a top 10 medical iPad App in more than 20 countries, 'Calculate by QxMD' is quickly becoming the go-to medical calculator for iPad users.
The iPad version includes our extensive set of >150 medical calculators and tools with design beautifully optimized for the iPad.